Charles "Tarzan" Cooper, standout at Philadelphia's Central High School, excelled at the center position for twenty professional basketball seasons.
Cooper was a Philadelphia native who starred in the Christian Street YMCA Senior Interscholastic League before joining the all-black Philadelphia Panthers. From 1924 to 1929, Cooper starred with the Philadelphia Panthers & Philadelphia Saints. In 1929, Cooper joined the legendary New York Renaissance. At 6-foot-4 and 215 pounds, Cooper was considered the team's MVP. He led the Rens to 88 straight wins (1932-33) and the 1939 World Professional Tournament Title.
The Rens' success was due in part to their precise outside shooting and Cooper's ability to pull down rebounds. For eleven years, Cooper directed the Rens to 1,303 wins in 1,506 games. Cooper ended his career in 1944 with the Washington Bears, but not before leading the Bears to the 1943 World Pro Title.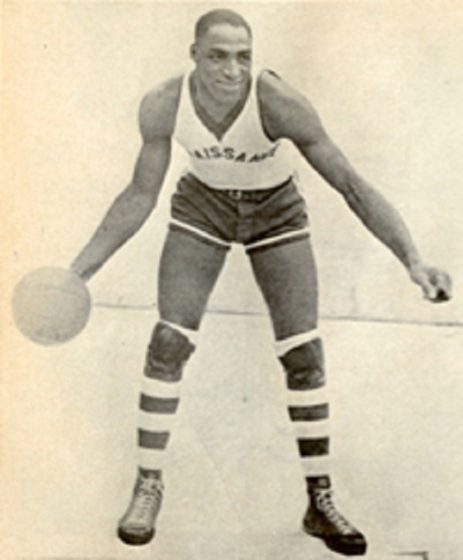 sources:
http://blackfives.nyhistory.org/