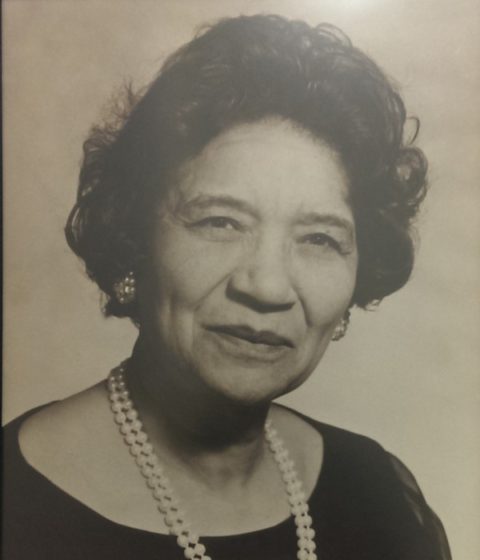 Dr. Cleopatra Davenport Thompson was born in Egypt (Chickasaw County), Mississippi to Alonzo and Lizzie Ann Davenport, where she grew upon a farm with nine other sisters and brothers.
Her father was a teacher, who spent 48 years in the Mississippi Public Schools. Her mother was a devoted homemaker, church leader, and fraternal organizational leader. Later, her family moved to Jackson, Mississippi where she joined the Farish Street Baptist Church, and served on the Deaconess Board, Trustee Board, President of the Women's Missionary Society, and Chairman of the Scholarship Committee.
Dr. Thompson received the bachelor degree from Clark-Atlanta University and doctoral degree from Cornell University. Having done graduate study at the University of Chicago and George Washington University, she further enriched her education through post-doctoral study at the State University of Iowa.
After college, Thompson began a professional career as a teacher-professor. She also served as supervisor and administrator in schools, colleges and universities in Mississippi, New York and Liberia, West Africa, Walthall County Training School, Okolona College, Jackson State University, Alcorn State University, Tougaloo College, Meridian Residence Center, Cornell University and the University of Liberia.
Dr. Thompson joined the Jackson State University faculty in 1946 where she organized and became Director for the Jackson State College-Meridian Residence Center Meridian, Mississippi.
From 1956-1957 she served as Associate Professor of Education. In addition, she was an Advisor for elementary education majors, sponsor for the junior class, and Advisor for the Mabel Carney Chapter of the student National Education Association. She is the author of three books. Her articles appeared in several professional publication field and a civic, social and religious groups.
source: