Wallace F. "Wally" Nelson was a committed civil rights and peace activist. During the 1950s, he served as the first national field organizer for the Congress of Racial Equality (CORE). He directed numerous workshops on nonviolent direct action in Washington, D.C.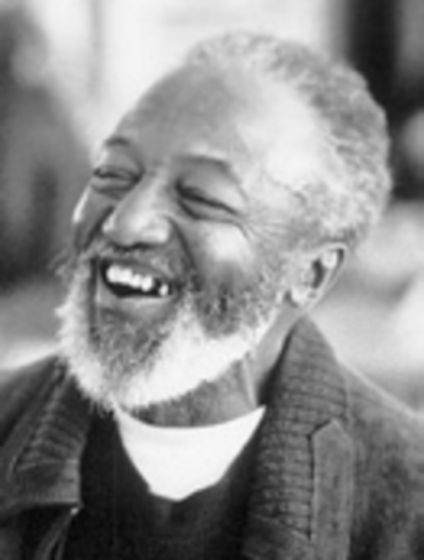 Nelson was born on March 27, 1909, in Little Rock, Arkansas. He was the son of Lydia and Duncan Nelson. As a young child, Nelson worked along with his family as sharecroppers, which helped shape his values. Nelson became a regional church youth director and he attended Ohio Wesleyan University.
As a committed advocate of active nonviolence, he refused to bear arms during World War II. He served in a Civilian Public Service camp, followed by three-and-a-half years in federal prison.
While Nelson served his time in prison, he played a key role in ending segregation as the authorized policy of the federal prison system. In 1947, he participated in the first interracial "Freedom Ride," traveling by bus through the Southern states to test the U.S. Supreme Court's decision banning racial segregation in interstate transportation.
Nelson co-founded Peacemakers, a national organization dedicated to active nonviolence as a way of life and he and his wife, Juanita, began their lifelong practice of refusing to pay taxes used for armaments and killing. He directed several workshops on nonviolent direction action.
In 1968, he fasted for 21 days in support of the United Farm Worker's campaign for just wages and working conditions for farm laborers. Nelson was a regular participant in the annual war-tax protest in front of the Greenfield Post Office on Tax Day. Wally Nelson died in 2002; he was 93.
sources:
https://www.swarthmore.edu/library/peace/DG251-299/dg262NelsonJuanitaWally.htm
http://aaregistry.org/historic_events/view/wally-nelson-committed-activist
https://en.wikipedia.org/wiki/Wally_Nelson