WDIA radio station, which is based in Memphis, Tennessee, has been active since 1947 and has an amazing history. The station first featured black radio personalities, and its growing success contributed in building a new audience of black listeners.
When WDIA first went on air June 7, 1947, it was owned by John Pepper and Dick Ferguson, both who were white. The station consisted of mostly country, western and light pop music. Station ratings were not as good as the owners hoped, so they hired Nat D. Williams, a syndicated columnist and high-school teacher who started Tan Town Jamboree. It was reportedly the first radio program in the United States that appealed to black listeners.
Amazingly, WDIA ratings jumped and the station became number two in Memphis. After the station decided to make the switch to all-black programming, it became number one. Although the results were positive, there were still white segregationists who called in bomb threats.
In June 1954, WDIA was licensed to increase its power to 50,000 watts. Its powerful signal reached the Mississippi Delta's dense African-American population and was heard from the Missouri Bootheel to the Gulf Coast. WDIA reached 10 percent of the African-American population in the United States.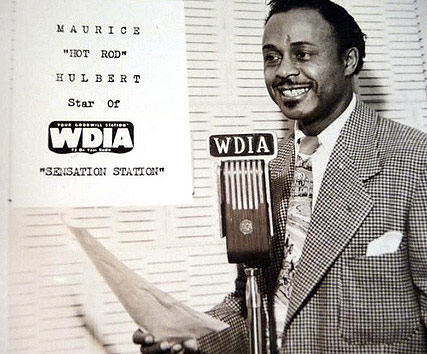 The station has also been known for its efforts throughout black communities. A.C Williams, a former disc jockey for the station, helped create the Goodwill Fund in 1954, which provided transportation to school for disabled black children. The fund expanded over the years to college scholarships, establish boys clubs, and help provide low-cost supplemental housing.
After suffering a stroke, Williams ended his show in 1972. However, his work was continued by Robert Thomas, DJ, also known as Honeyboy, until his death in 2001. The station's management had been mostly white, and in 1972, Chuck Scruggs became its first black general manager and vice president, serving for 12 years. Scruggs played a major role in organizing the foundation and raising money to preserve the Lorraine Motel and found the National Civil Rights Museum in Memphis.
sources:
http://mywdia.iheart.com/pages/history/about/
http://mywdia.iheart.com/pages/history/about/