Journalist, entrepreneur, and social justice advocate Claude Albert Barnett founded the Associated Negro Press. Barnett attended Tuskegee University, and two years after enrolling, he received a diploma and was granted the college's highest award. After graduating from college with a degree in engineering, Barnett returned to Chicago and worked as a postal worker. As an avid reader, he constantly read magazines and newspapers; he was fascinated by the various advertisements in the papers.
In 1913, he starting marketing photographs of notable African American visionaries to advertise in black newspapers. By 1917, he had transformed his vision into a thriving mail-order business.
Barnett decided to resign from his post office position and started traveling to promote his photographs and beauty products to black customers. He soon realized that not only did these African American magazines need advertisements, they also needed reporters. In 1919, Barnett created the Associated Negro Press (ANP), which ultimately became first international news agency for black newspapers. By 1935, the ANP was serving over 200 newspapers and magazines across the United States.
During World War II, several black journalists pressured the U. S. government to accredit black journalists as official war correspondents. During this time, Barnett wrote about the adverse effects of segregation in the armed forces. He also focused on the deplorable living conditions of black tenant farmers, and served as a consultant to the Secretary of Agriculture in an effort to improve their conditions. After WWII ended, more than 100 African newspapers were also included as part of the ANP roster various African countries moved toward independence.
By the late 1940s, Barnett became one of the most influential Black visionaries in the world. In 1949, he was awarded an honorary Doctorate of Humanities Degree from Tuskegee Institute. Claude Albert Barnett died at his home on August 2, 1967 at the age of 78.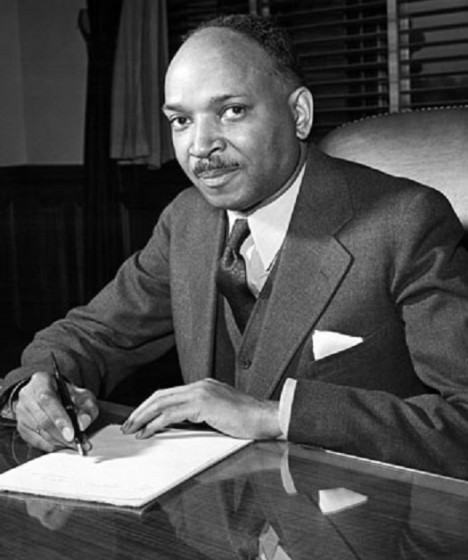 source:
http://aaregistry.org/historic_events/view/father-negro-press-claude-barnett
http://www.blackpast.org/aah/barnett-claude-albert-1889-1967