Diana Sands was the first black actress to be cast in a major Broadway play without regard to race, color, or ethnicity. She is most famous for her portrayal of Beneatha Younger, the sister of Sidney Poitier's character in the original stage and film versions of Lorraine Hansberry's A Raisin in the Sun.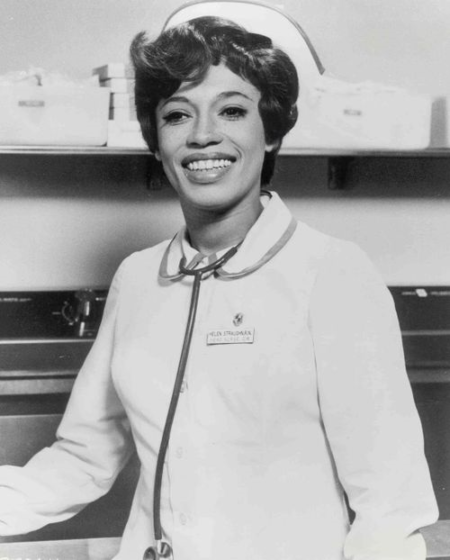 Sands was born in Bronx, New York, on August 22, 1934. Her father worked as a carpenter and her mother was a milliner. Sands received her primary education in Elmsford, New York, but racial discrimination forced her to attend Manhattan High School of the Performing Arts during her teen years.
After graduating in 1953, she toured with a carnival and later returned to New York. She began acting with the Greenwich Mews in show tours while taking various night jobs to survive.
She made her stage debut in George Bernard Shaw's Major Barbara. Sands was spared from becoming a permanent keypunch operator at Con Edison when she landed the 1957 role in Land Beyond the River. In 1964, she won an Obie for Living Premise and a Tony nomination for her role in James Baldwin's Blues for Mr. Charlie.
Her last film, Honey Baby, Honey Baby, also produced by Third World Cinema, was released after her untimely death. Third World Cinema also co-produced the major motion picture Claudine, in which Sands had originally signed to play the title role before pancreatic cancer claimed her life in 1973 at the age of 39.
sources:
http://aaregistry.org/historic_events/view/diana-sands-represented-stage-excellence
http://www.blackpast.org/aah/sands-diana-1934-1973