Thomy Lafon was abolitionist, businessman, and a philanthropist who used his wealth to help the needy.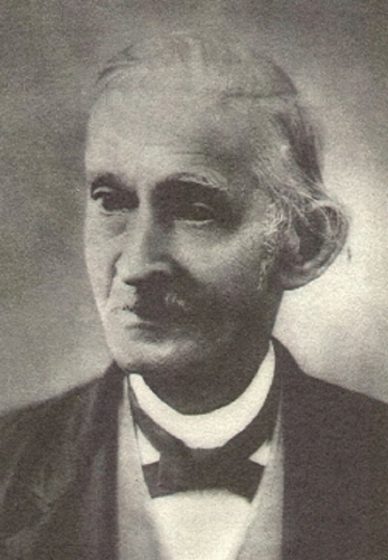 Lafon was born a free person of color in New Orleans in the year 1810. His mother was a free woman of color born in Louisiana of a slave mother, and his father was a Frenchman who deserted the family when Lafon was still a young boy. As Lafon grew up poor, he was considered to be frugal with money as an adult. Lafon was self-education, and he had a variety of jobs before he built his fortune at money lending and real estate investment. He began by selling cakes to workers, owning a small store, and working a school teacher.
He established the Lafon Orphan Boys' Asylum and the Home for Aged Colored Men and Women. He gave generously to other charitable and religious organizations and to many poor people. He also founded the Thomy Lafon school, which was considered to be "the best Negro schoolhouse in Louisiana." However, the institution was burned down by a white mob during the New Orleans Race Riot of 1900.
Lafon earned nearly half a million dollars during his lifetime as a merchant and a real estate broker. He used his fortune to make large contributions to the Underground Railroad, the Catholic Institute for the Care of Orphans, and several other organizations. As an abolitionist, he is most known for his generous contributions to the American Anti-Slavery Society. He was also a supporter of the Tribune, the first black-owned newspaper in the South after the American Civil War.
Fifteen months before Lafon died, a local newspaper wrote the following:
"To the glory of his memory and the enrichment of society the 'wealthy old colored man' gave with love and affection several major gifts and numerous minor ones to care for the poor of all races."
His funds at his death went toward the founding of the Home for Aged Colored Men and Women and the Lafon Orphan Boy's Asylum. Lafon died on December 22, 1893.
sources:
http://aaregistry.org/historic_events/view/thomy-lafon-used-his-wealth-help-needy
http://www.blackpast.org/aah/lafon-thomy-1810-1893