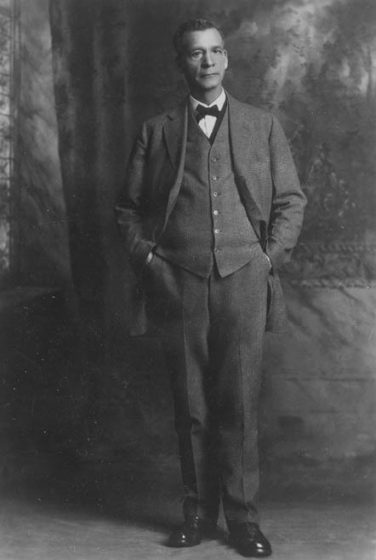 Tom Bass was a former slave who became a world-famous rider and trainer of fine show horses. At a young age Bass became known for his skill with and knowledge of horses. Bass rode before presidents and royalty and represented Missouri at the Chicago World's Fair in 1893. He invented the "Bass bit," a horse bit that prevented the abuse of horses during training.
Bass was born into slavery in Boone County, on January 5, 1859, to his slave mother, Cornelia Gray, and her owner, William Hayden Bass. He grew up on the Peter Bass plantation and was raised by his grandparents, Presley and Eliza Gray. The prosperous Bass family successfully bred and trained horses in addition to raising cattle and crops until the end of the Civil War.
As is the case with most former slaves, the details of Bass's early life are unclear. What is certain is that at some point Bass left Boone County for Mexico, Missouri, where he likely got his start with horse buyer Joseph A. Potts. After learning the business under Potts, he eventually began his own horse training stable.
Bass spent his life in Mexico except for a brief period in the mid-1890s when he operated a stable in Kansas City, Missouri, with his brother Jesse. Over time, Bass became internationally known as a premier saddle horse trainer and a dazzling equestrian showman. He was the first African American to ride in the American Royal Horse Show, and he won numerous prizes on famous American saddle horses such as Miss Rex and Belle Beach. He was so famous in fact that he was invited to show Miss Rex at the Royal Horse Show in London, England.
Bass died of a heart attack in his home on November 20, 1934. He is remembered for making Mexico, Missouri, the "Saddle Horse Capital of the World."
source:
https://shsmo.org/historicmissourians/name/b/bass/