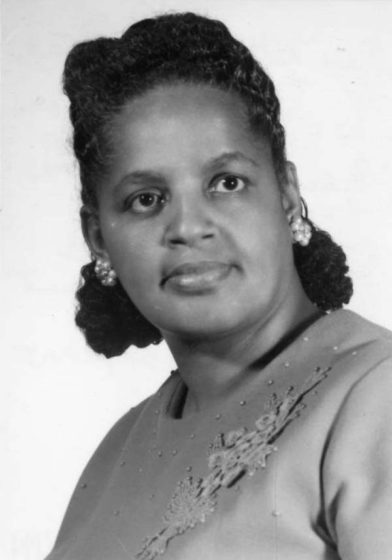 Dorothy Mae Taylor became the first African American woman elected to the Louisiana House of Representatives in 1971. This accomplishment was one of many that she held as a public official.
Taylor was the youngest of thirteen children born to Charles Henry and Mary Delavallade on August 10, 1928, Dorothy was educated in Orleans Parish Schools and attended Southern University at Baton Rouge. Her career in public service began after she married Johnny Taylor, Jr. in 1948. By the mid-1950s Taylor was a wife and mother and an active member of her children's Parent Teacher Association (PTA). As president of the PTA during a time when segregation was still the norm in Orleans Parish Schools,
Taylor demanded that the Orleans Parish School Board provide supplies for black schools equal to those given to white schools. Her activism continued following the desegregation of the school system as she led efforts to desegregate the New Orleans Recreation Department (NORD) and to help black citizens register to vote.
The first political office she held was as Deputy Clerk in Civil District Court. In 1971, her familiarity with the community and their grassroots support helped her become the first Black woman elected to the Louisiana House of Representatives. The following year, she was awarded the Legislator of the Year award from Louisiana State University. By 1984, Governor Edwin Edwards appointed her State Secretary of the Department of Urban And Community Affairs, making her the first African American woman to head a state department.
During her long career in public service, she championed the cause of the poor. In 1986, she was elected to the New Orleans City Council, the first Black woman to be so honored. Though her work on the council was blanketed by her drive to have Carnival Krewes integrate their clubs or cease to parade, Taylor's work extends far beyond that controversy which came in the later part of her political career.
She retired from the council in 1994, remaining out of the political spotlight but active in her church, Mount Zion Methodist Church. Taylor died in 2000.
source:
https://en.wikipedia.org/wiki/Dorothy_Mae_Taylor