Dr. Charles West was a prominent African-American figure who worked to advance the cause of civil rights in Southern Nevada.
Charles I. West was born in Washington, D.C. on September 27, 1908. His parents, Dr. Charles and Rebekah West, had four children.
Charles I. West completed high school at the Williston Academy for boys in East Hampton, Massachusetts. He began his college years at Dartmouth College in New Hampshire, and graduated from Howard University Medical School in 1933. He completed his internship at General Hospital in Kansas City, Missouri, and became a resident surgeon at a Tulsa, Oklahoma, hospital.
Dr. West served in World War II as a field surgeon and was wounded in France. After his military discharge, he studied at the London Tropical School of Medicine. Before returning to the United States.
Dr. West arrived in Southern Nevada in 1954 and became Las Vegas' first black medical doctor. Although he was greeted cordially by the white doctors because of his academic credits, his war record and the excellence of his medical background — including graduation from Harvard Medical School and service in the military as a field surgeon in France, where he was wounded — the many honors he received in Europe and other parts of the country were not sufficient to overcome community prejudice. Because of the era of segregation, he often made house calls on the Strip and would get paid in chips, which was not that unusual for doctors making house calls on the Strip.
Dr. West got involved in the civil rights movement, often working behind the scenes. West helped "to get the ball rolling" for such landmark civil rights advances as the Moulin Rouge agreement, forged in 1960, to desegregate casinos on the Strip. Dr. West also founded and published the Las Vegas Voice, which served the valley's African-American community.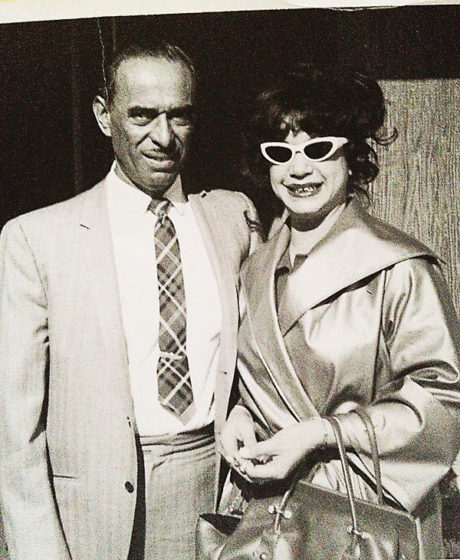 sources:
http://www.onlinenevada.org/articles/charles-i-west