Ernestine Wade was an American actress and a pioneer of black actors in film. She was known for her smiling eyes and warm demeanor.
Wade was born in Jackson, Mississippi, to Hazel Wade, who worked in vaudeville as a performer. She was an only child and would often play act by herself; she later claimed this aided her in developing vocal abilities and characterizations.
By 1935, Wade was already singing in the music group the "Four Hot Chocolates." She eventually moved to Hollywood and received her first job as a secretary, but often auditioned for music opportunities. She was cast to do voice-overs in the animated Disney film Song of the South 1946 as a butterfly and other characters.
In the 1940s, she auditioned for the "Amos 'n' Andy" on radio and later TV. She later was cast as Sapphire, which was her big break in show business. During her entire professional life, she fought the value of her role as "Sapphire" against those who felt it was demeaning to Black women, as many claimed the role was stereotypical of shrewish Black bossy wives. Her character in Amos & Andy only scolded her husband when he deserved it, but most often her character was a kindly, loving and loyal wife.
Wade believed that the roles she and her colleagues played made it possible for African-American actors who came later to be cast in a wider variety of roles. Wade died in 1983, she was 76.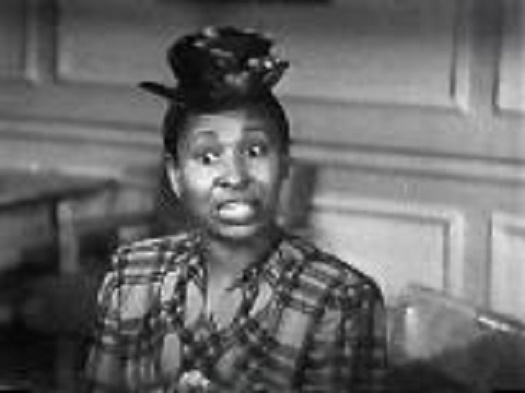 sources:
http://aaregistry.org/historic_events/view/actress-delta-ernestine-wade
https://en.wikipedia.org/wiki/Ernestine_Wade