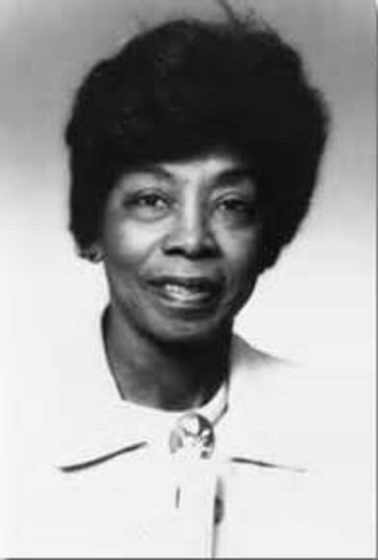 Dr. Mary Starke Harper was a nurse leader in health policy and a scholar of geropsychiatric nursing and the care of the minority elderly. She was the first African American graduate of the University of Minnesota School of Nursing. Dr. Harper was the last surviving participant in the notorious Tuskegee syphilis project.
Harper was born in the Fort Mitchell in Alabama but grew up in nearby Phenix City. As a girl, she raised white mice, which she sold to hospitals and laboratories.
Dr. Harper spent many years as a nurse in veterans hospitals, then became a policymaker with the National Institutes of Health and an adviser to four presidents. She also helped begin an NIH program that has trained thousands of minority scientists and health-care workers. She was also the last surviving participant in the notorious Tuskegee syphilis project, a U.S. Public Health Service study in which black men in Macon County, Ala., were deliberately left untreated to determine the long-term effects of the often fatal venereal disease. Years later, after stricken with the grief of her part in the Tuskegee Syphilis Project, Dr. Harper understood her unwitting role in the project, she vowed to change the way the government conducted studies on people.
Dr. Harper's part in the Tuskegee project was to give the injections. Depending on the subject they were injected with medicine or a placebo, but she was not told about the full essence of the study or that men were being denied treatment.
"I was very angry that they had me, a black person, doing something bad to black men," she said in 2003. "It was just a horrible feeling. Sometimes, after I saw one of them, I'd bake them a sweet potato pie. I just felt like I had to do something."
After joining the National Institute of Mental Health in 1972, Dr. Harper used her painful experience with the Tuskegee project to become the primary force in organizing NIH's minority fellowship program. She was one of the nation's leading advocates for improving health care for minorities, the elderly and the mentally ill.  Dr. Mary Starke Harper died on July 27, 2006; she was 86.
[embedyt] https://www.youtube.com/watch?v=mi30GSAkaaA[/embedyt]
sources:
Video: YouTube
Original article found at:
http://www.washingtonpost.com/wp-dyn/content/article/2006/08/04/AR2006080401492.html