As the gold medal winner in the high jump at the 1948 Olympics in London, Alice Coachman came home to a celebratory welcome, including a parade in her home town of Albany, Ga.
But Coachman was not permitted to speak at the ceremony. And the mayor did not shake her hand.
The town's problem with Coachman had nothing to do with her athletic achievement or her character. It was the color of her skin.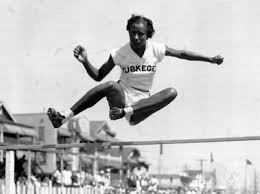 Coachman, who was the first African American woman to win an Olympic gold medal, died Monday in Albany, said her son, Richmond Davis, who said she had been undergoing treatment for a stroke. She was believed to be 90.
Coachman, whose married name was Davis, was not surprised at the behavior of city officials during the era of segregation in the South. She was all too familiar with unjust treatment.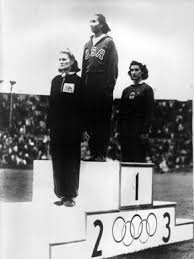 As a girl, she was not permitted to use public sports facilities, forcing her to improvise. She used rope or tied rags together to substitute for proper crossbars when she practiced high-jumping. And instead of running on a track, Coachman ran on rural trails, usually barefoot because her family could not afford sports shoes.
Still, when Albany officials snubbed her after her victory, it hurt, especially in light of the fact that she was received her medal in London from King George VI.
"To come back home to your own country, your own state and your own city, and you can't get a handshake from the mayor?" she said in an interview several years ago for the National Visionary Leadership Project. "Wasn't a good feeling."
Some whites in the city were supportive, but not publicly. At a party at her godfather's house, she received many gifts and flowers from well wishers but many of the packages arrived with no cards or names attached. Coachman said those came from white people.
Read More @latimes.com