The world lost a talented and music genius when legendary singer Percy Sledge passed away. Sledge died at his home on April 14, 2015, and will always be remembered as one of the greatest soul singers of all time.
Born Percy Tyrone Sledge on Nov. 25, 1940, in Leighton, Alabama, Sledge found his love for singing by becoming a vocalist for his hometown gospel choir. Before his music career, Sledge worked in the cotton fields  in his hometown of Leighton, Alabama. He later took a job as a hospital nurse where a patient heard him singing and introduced him to record producer Quin Ivy.
Sledge was known as "The King of Slow Soul" because of his moving and powerful soul performances. His hit single, When a Man Loves a Woman, rose to the top of the charts twice in the UK and topped the US Billboard for two weeks in 1966.
However, Sledge signed away the rights of the song to Calvin Lewis and Andrew Wright. When he was asked why, he responded, "I didn't know any better." Sledge never contested the agreement. His only regret about the agreement was that his children were cut out of the royalties for the track. The song went on to be featured in several movies, such as The Crying Game and The Big Chill.
His song was one of the first U.S. number one recorded tracks at Alabama's Muscle Shoals studio. The track also received a gold disc for Atlantic Records. As Sledge's biggest hit, it helped him sustain a long touring career in the United States and overseas. His musical prowess was demonstrated through other hits, such as It Tears Me Up, Warm and Tender Love and Take Time to Know Her. His final album, The Gospel of Percy Sledge, was released in 2013.
Percy Sledge was inducted into the Rock and Roll Hall of Fame in 2005 and was a member of the Alabama Music Hall of Fame and the Louisiana Music Hall of Fame. Sledge was 74 at the time of his death.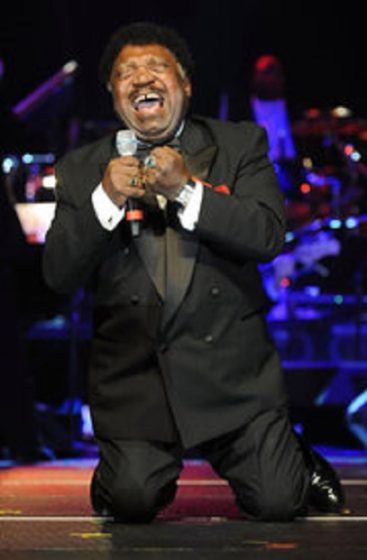 source:
http://www.usatoday.com/story/life/music/2015/04/14/percy-sledge-appreciation/25767849/
http://www.biography.com/people/percy-sledge