George Gibbs, Jr. was the first black man to go to the Antarctica, the South Pole. He began his exploration through the U.S. Navy. He was also a civil rights leader and World War II Navy Gunner.
Gibbs was born in Jacksonville, Florida on November 7, 1916. He later moved to Brooklyn, New York, where he enrolled in Brooklyn Technical School and later received his GED.
He served on Admiral Richard Byrd's third expedition to the South Pole in 1939 to 1941, becoming the first African American to reach Antarctica. From more than 2,000 Navy applicants, Gibbs was among the 40 chosen to accompany Byrd in this history-making expedition, sailing on the USS Bear.
The USS Bear was a floating museum before the old wooden vessel was specially outfitted for the South Pole expedition. Gibbs was a member of the crew that supported the ice party. He was the first person off the ship to set foot on Antarctica on January 14, 1941.
After 24 years of service in the U.S. Navy, Gibbs retired in 1959 as a chief petty officer. Gibbs then attended the University of Minnesota, graduating with a Bachelor of Science degree in Education. Gibbs worked in the personnel department of IBM at Rochester, Minnesota, from 1963 to 1982. After retiring from IBM, Gibbs founded an employment agency, Technical Career Placement, Inc., which he operated until 1999.
As a civil rights leader, he integrated the Elks Club at Rochester and several service clubs. In 1966, Gibbs helped organize the Rochester Chapter of the National Association for the Advancement of Colored People (NAACP). He was also a civic leader who was president of the Rochester Kiwanis and the Rochester chapter of the University of Minnesota Alumni Association and was involved in several charitable organizations. George Gibbs, Jr., died in 2000 at the age of 84.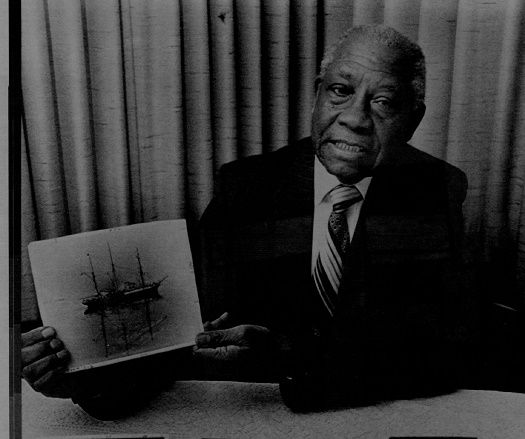 sources:
http://www.blackpast.org/aah/gibbs-jr-george-w-1916-1981
http://www.legacy.com/Obituaries.asp?Page=LifeStory&PersonId=28147