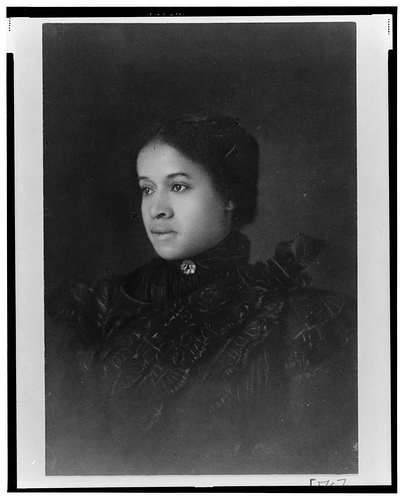 At Black Then, we frequently see interesting photos that give us a glimpse into the past. They tend to show us a piece of black history that is often not covered in textbooks, in history classes, or shown in the media.
In a photo that we found on Black History Album , we see this great image called "African American Woman" , from W.E.B. Du Bois's renowned collection at the 1900 Paris Exhibition.
W.E.B. Du Bois wanted the world to know the gains African Americans had made since the Civil War, as well as their plight as second-class citizens. In 1899, Daniel A.P. Murray, an African American researcher and historian at the Library of Congress, worked with Du Bois and others to gather pictures and other items to show the state of African Americans during the beginning of the 20th century.
Their award-winning "Negro Exhibition" debuted in Paris, France, in 1900. It featured 500 photos of African American communities, successful black businesses and schools, as well as books and pamphlets by African American authors.
For more about the Black experience in the U.S. and elsewhere, visit Discover Black Heritage, a travel guide to black history and culture.
Found On Flickr.com in Black History Album