William P. Powell, Jr. was one of only 13 black surgeons to serve during the Civil War; and this was out of more than 12,000 in the Union army. Powell was born free in New Bedford, Massachusetts, to a black father and a Native American mother. He was later raised in New York City and as a teenager worked as a pharmacist. However, during that time pharmacist were called apothecary.
Powell later moved with his family to England to avoid racism. There, he helped his father who ran a hotel for seamen and fugitive slaves. He later went on to study medicine London, England.
When Powell returned to the United States he worked as a contract assistant surgeon with the Union Army in 1863. He was later hired as an assistant surgeon at the Contraband Hospital in Washington D.C., a facility that cared for emancipated slaves known as "contrabands." Powell remained at the hospital for one year during which time he hired several black nurses and made requests for camp improvements including perimeter protective fencing. 
Powell faced many challenges during this time, both administrative and personal. He was troubled by accusations from nurses and surgeons that he had reckless drinking habits and questionable treatment of patients. However, these charges were commonly brought against African-American Army surgeons during the war as a result of the widespread prejudice which many of them faced. After leaving the Contraband Hospital, Powell continued his work as a surgeon. He practiced as a civilian and by 1891 he retired from the profession due to poor health and a disability. He died in 1915 at the age of 81, after spending his last years in a home for the aged and infirmed.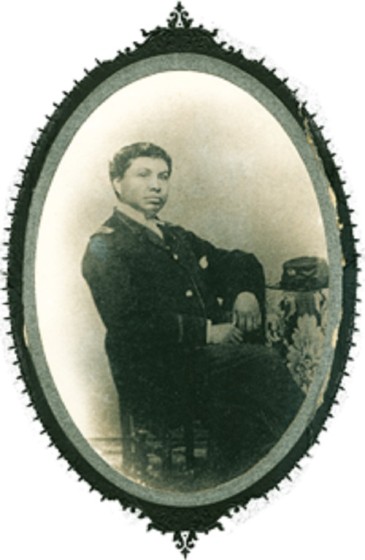 source:
http://www.archives.gov/publications/prologue/2009/fall/face.html
http://civilwartalk.com/threads/william-p-powell-jr-doctor-and-soldier.102678/