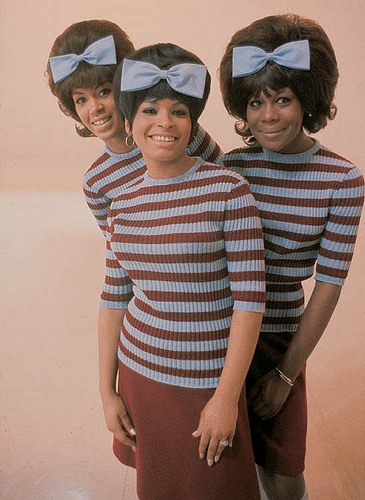 At Black Then, we frequently see interesting photos that give us a glimpse into the past. They tend to show us a piece of black history that is often not covered in textbooks, in history classes, or shown in the media.
In a photo that we found on Black History Album , we see this great image called "The Marvelettes" . The picture shows Motown's first successful female vocal group, the Marvelettes are most notable for recording the companies first US #1 pop hit, "Please Mr. Postman", and for setting the precedent for later Motown girl groups such as Martha and the Vandellas and The Supremes. During their eight-year run on the Billboard charts, the group scored nineteen top forty American R&B singles and ten top forty American pop singles. Of these hits, three were top ten pop singles and nine were top ten R&B singles, and one, "Please Mr. Postman," was number one on both charts.
Vintage African American photography courtesy of Black History Album, The Way We Were.
Follow Us On Twitter @blackhistoryalb
Found On Flicker.com in Black History Album