Clarence Wesley "Cap" Wigington was an African-American architect who grew up in Omaha, Nebraska. Wigington served as lead architect in over ninety St. Paul city projects. His legacy in brick and stone has lasted well into the twenty-first century. He designed both the enduring (schools, fire stations, park buildings) and the ephemeral (five Winter Carnival ice palaces).
Wigington was born in Lawrence, Kansas, in 1883. As a teenager he won three first-place certificates in drawing at the Trans-Mississippi and International Exposition of 1899—Omaha's World's Fair.
After graduating from high school in 1902, Thomas R. Kimball, a distinguished Omaha architect and chief architect of the Exposition hired him. Wigington spent six years with Kimball as a draftsman, then began a long stretch of searching for his own professional identity. He designed a simple residence in Omaha—his first commission—and a potato chip factory in Sheridan, Wyoming. He moved to Sheridan and managed the factory until it failed.
Wigington's lack of formal training—he never got a degree or certification in architecture— probably held him back, but he did have skills. In 1915, at the urging of his wife, Viola, he took a qualifying exam as a senior draftsman in the then-new office of St. Paul City Architect. He received the highest score in his cohort of eight. He then began a city career that spanned, with occasional breaks, thirty-four years.
Upon taking the position of "senior architectural draftsman" in November 1915, Wigington became the first African American municipal architect in the nation.
Wigington's career wound down after World War II. He retired from the city in 1949 but kept a private practice going in St. Paul and Los Angeles, where he lived, with his wife Viola, from 1949 to 1958. They returned to St. Paul in 1958, then moved in 1963 to be with their daughter Muriel. Clarence Wigington died on July 7, 1967.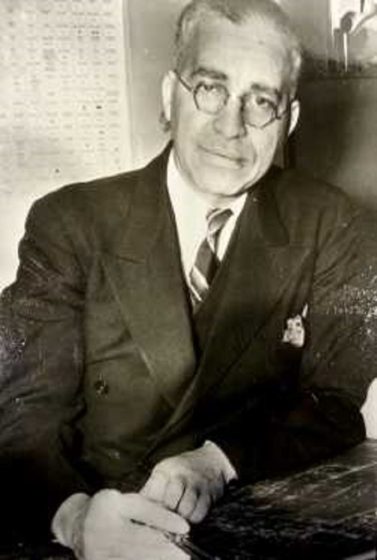 source:
http://www.mnopedia.org/person/wigington-clarence-1883-1967