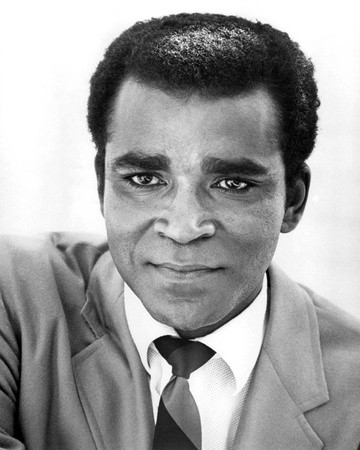 Francis Gregory Alan "Greg" Morris was a television and movie actor best known for portraying "Barney Collier" in Mission: Impossible.
Morris was born in Cleveland, Ohio. Morris served in the United States Army during the Korean War. He began his acting career in the 1960s making guest appearances on many TV shows such as The Twilight Zone, Branded and Ben Casey. In 1966, he was cast in his most recognizable role as the electronics expert Barney Collier in the TV series Mission: Impossible. Morris, Peter Lupus, and Bob Johnson were the only actors to remain with the series throughout its entire run.
His acting career began in the theater after college, he hosted the late afternoon Jazz radio show, "Tea-Tim,"  on the University of Iowa station, WSUI. Morris also co-produced concerts at the university with a student friend. His first professional stage role was in The Death of Bessie Smith. One of his earliest television roles was a cameo appearance on The Dick Van Dyke Show in the episode "That's My Boy."
After Mission: Impossible was canceled, Morris appeared in movies and made guest TV appearances in The Six Million Dollar Man's, "Little Orphan Airplane" before he was cast as Lt. David Nelson during the second season of the TV series Vega$.
After the cancellation of that series in 1981, Morris continued to make guest TV appearances. A serious car accident that resulted in reconstructive plastic surgery severely curtailed his career in 1981. He finally reappeared on television after a long absence with a short-lived remake of Mission: Impossible (1988), which also featured his son, Phil Morris, in 1989.
Source:
http://www.imdb.com/name/nm0606569/