Wendell Smith served as the voice of Black baseball during segregation. He was paid by the Dodgers to travel on the road with Jackie Robinson as he prepared to break the color barrier.
Smith was born on March 23, 1914, and grew up in Detroit, Michigan. His father was the chef to automobile tycoon Henry Ford.
Smith excelled at sports and was an All-City baseball player as the only Black student at Southeastern high school. He would later go on to play baseball for an American Legion team.
He later attended West Virginia State College, a historically black public college in Institute, West Virginia where he was also the sports editor of the school newspaper.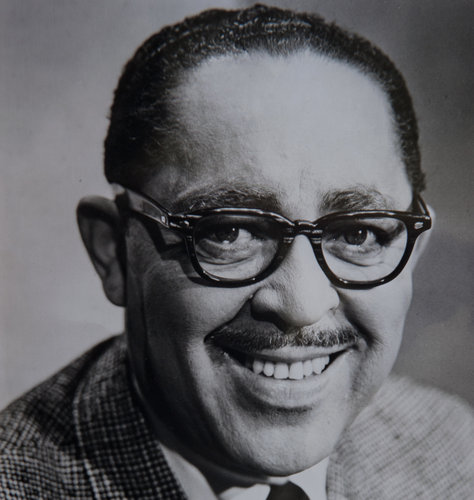 Smith graduated in 1937 and began working for the Pittsburgh Courier. He started out as a sports writer and became the sports editor a year later. He covered many teams, including the Homestead Grays and the Pittsburgh Crawfords, both of which were baseball teams in the Negro Leagues.
He used his position to protest segregation in professional sports. Smith played a significant, if not the main role in the desegregation of professional baseball in 1946. He is actually credited with recommending Jackie Robinson to the general manager of the Brooklyn Dodgers, Branch Rickey.
Smith later moved to Chicago and joined a white-owned paper, the Chicago Herald-American, for which he covered mostly boxing. In 1948, his application to join the BBWAA was approved, and he became the first African-American member of the organization, though he would become the second member of the BBWAA behind Sam Lacy.
He moved to television in 1964, when he joined Chicago television station WGN as a sports anchor. During this time, he continued to write a weekly column for the Chicago Sun-Times.
Smith died of pancreatic cancer at age 58 in 1972, just a month after Robinson died of a heart attack. Coincidentally, Smith, too ill to attend Robinson's funeral, wrote his obituary.
source:
http://aaregistry.org/historic_events/view/wendell-smith-sportswriter-helped-desegregate-baseball