Brigadier General Irene Trowell-Harris was born in Aiken, S.C. She graduated from Jersey City State University, where she earned a bachelor's degree with honors in health education. She also a graduate of Columbia Hospital School of Nursing, and earned a master's degree in public health from Yale University and a doctorate in education for Teachers College.
Growing a young child, Dr. Trowell-Harris labored for hours with her ten siblings in the rural cotton fields in South Carolina. A tireless worker, Dr. Trowell-Harris has always credited her mother with being her driving force, who gave her words of encouragement and often challenged her to reach higher goals. Even being confronted with racism, Dr. Trowell-Harris was able to remain focused.
General Trowell-Harris was commissioned in the New York Air National Guard in April 1963 where she held the positions of chief nurse, nurse administrator, flight nurse instructor and flight nurse examiner. She was appointed commander of the 105th USAF Clinic, Newburgh, N.Y., in March 1986, becoming the first nurse in Air National Guard history to command a medical clinic.
She served on active duty as ANG advisor to the chief, Air Force Nurse Corps, and as ANG assistant to the director, medical readiness and nursing services, Office of the Surgeon General, Headquarters United States Air Force, Washington, D.C. In August 1998, General Trowell-Harris became the first female in history to have a Tuskegee Airmen, Inc. Chapter named in her honor, the Major General Trowell-Harris Chapter, Newburgh, New York.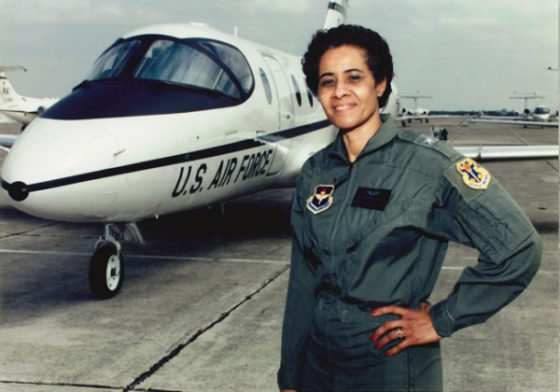 source: