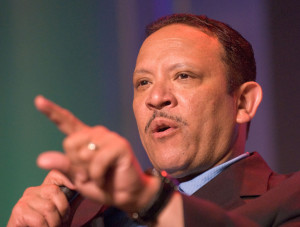 In a distinguished professional career that has spanned 25 years, Marc Morial has performed all of these roles with excellence, and is one of the most accomplished servant-leaders in the nation.
As an Entrepreneur, Morial started several successful small businesses — an apparel wholesale company, a special events company, and a janitorial company, his first venture at age 15 with two childhood friends.
As a Lawyer, Morial won the Louisiana State Bar Association's Pro Bono Publico Award for his legal service to the poor and disadvantaged. He was also one of the youngest lawyers, at age 26, to argue and win a major case before the Louisiana Supreme Court.
As a Professor, Morial served on the adjunct faculty of Xavier University in Louisiana, where he taught Constitutional Law, and Business Law.
As a Louisiana State Senator, Morial was named Legislative Rookie of the Year, Education Senator of the Year, and Environmental Senator of the Year, while authoring laws on a wide range of important subjects.
As Mayor of New Orleans, Morial was a popular chief executive with a broad multi-racial coalition who led New Orleans' 1990's renaissance, and left office with a 70% approval rating.
With vigor and creativity he passionately attacked his city's vast urban problems. Violent crimes and murders dropped by 60%, the unemployment rate was cut in half, and New Orleans' poverty rate fell according to the 2000 Census.
The city's economy experienced its most dramatic growth in over 20 years as the Convention Center was expanded, thousands of new hotel rooms were built, the Downtown Casino and Sports Arena opened and New Orleans hosted Super Bowls and Music Festivals, as well as International and Hemispheric Summits. The NBA also returned to New Orleans as he led the effort to relocate the Hornets from Charlotte.
During his tenure, New Orleans won the All-American City Award in 1996 for the first time in 50 years, as well as the prestigious City Livability Award, and finished first in the National Night Out Against Crime Competition on two occasions.
He produced eight balanced budgets, and led the passage of a new City Charter which authorized the creation of a City Revenue Estimating Conference, an Ethics Board and Inspector General.
Read More @http://nul.iamempowered.com/who-we-are/executive-leadership/executive-staff/marc-h-morial