Henry Norwood "Barney" Ewell was an American athlete who first gained popularity at Pennsylvania State University, where he won collegiate championships in the 100-and 200-meter sprints.
Ewell was born in Harrisburg, Pennsylvania, on February 25, 1918. He attended John Piersol McCaskey High School in Lancaster, Pennsylvania. During the mid-1930s, he was the state's greatest high school sprinter-jumper. After graduating high school, he went on to attend Pennsylvania State University.
He later served in the army in World War II. Although he was believed to be past his prime when the Olympic Games were resumed after World War II, he won three medals at the age of 30 at the 1948 Olympics.
Ewell took part in the Scottish Border games circuit during the summer of 1950. During most of the competition, he resided in the town of Bathgate. He won one of the most prestigious sprints on the Border Games circuit at Jedburgh.
McCaskey High School honored Ewell by dedicating their stadium in his name. Ewell was also inducted into the J.P. McCaskey Athletic Hall of Fame during the school's 50th anniversary year in 1988. Ewell died in 1996.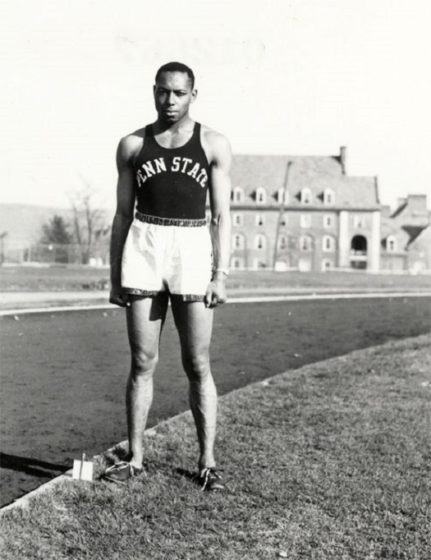 source:
http://www.biography.com/people/barney-ewell-37741