J. Arthur Brown was a businessman who worked as a real estate and insurance broker. He also served as president of the Charleston chapter of the NAACP in 1955.
Brown was born in Charleston, South Carolina in 1914. After graduating from the Avery Institute in 1932 he continued his education at South Carolina State College in Orangeburg, SC graduating in 1937.
After marrying MaeDe Esperanza Myers in 1940. The couple had three daughters: MaeDe Joenelle Gordon, Minerva King, and Dr. Millicent Brown; and on son, Myles Gregory Brown and moved back to Charleston where he began his career in real estate.
As president of the local chapter of the NAACP, Brown led a concerted effort to fight segregation in the public sphere and other issues in the African American civil rights movement. Brown was also a member on the Voorhees College Board of Trustees, member of the Mu Alpha Chapter of the Omega Psi Phi Fraternity, and a member of the South Carolina Democratic Party. In the 1970's, Brown was a co-founder and office holder of the Committee on Better Racial Assurance (COBRA).
In 1962, he served as Vice President Lyndon B. Johnson's consultant on race relations, an extension of Brown's active participation in all levels of the Democratic Party. J. Arthur Brown died in 1988.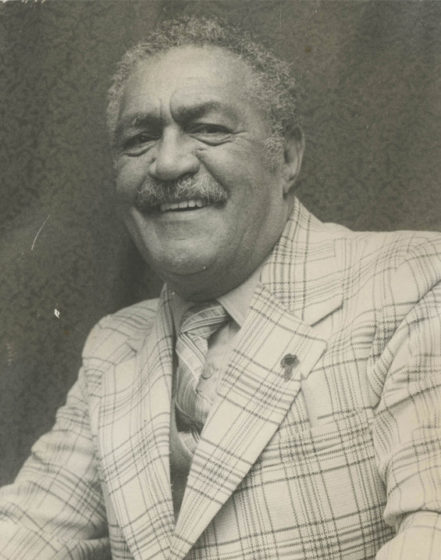 source:
http://avery.cofc.edu/archives/Brown_JArthur.pdf