Janie L. Mines was the first African-American woman to graduate from the United States Naval Academy. Mines was born in Aiken, South Carolina, in 1958 to Reverend William L. Mines and Daisy Sheppard Mines.
Mines  graduated from Aiken High School in 1976, 2nd in her class. She received an appointment to the United States Naval Academy from the U.S. Representative Butler Derrick and entered Annapolis as a part of the first group of women to attend the Naval Academy. She was the only Black woman accepted in that class and she later graduated in 1980.
During Mines' military career, she served as a Supply Corps Officer and held several logistics positions, including a tour at the Navy Annex to the Pentagon and aboard the USS Emory S. Land.
After leaving the Navy, Mines received a prestigious Sloan fellowship and earned her Master of Business Administration degree from the Alfred P. Sloan School of Business Management at the Massachusetts Institute of Technology. She currently owns her own management consulting firm in Fort Mill, South Carolina, focusing on quality and productivity. Mines is involved in a strategic partnership with Queen Associates, Inc. in Charlotte, North Carolina.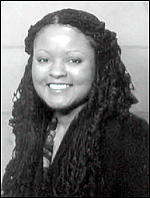 sources:
http://www.blackpast.org/aah/mines-janie-l-1958