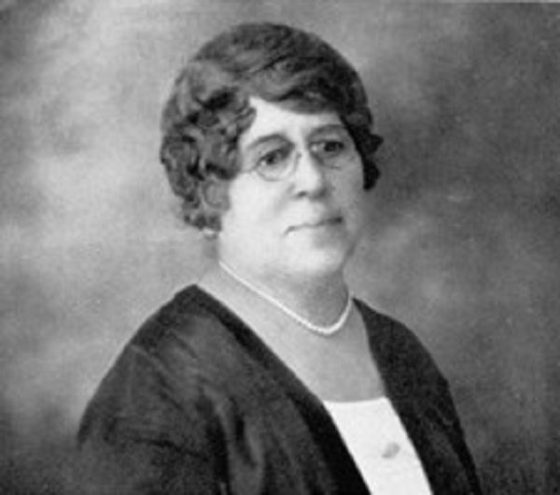 Janie Porter Barrett was a social reformer as an American social reformer, educator, and welfare worker. She established the Virginia Industrial School for Colored Girls, a pioneering rehabilitation center for African-American female delinquents. She was also the founder of the Virginia State Federation of Colored Women's Clubs.
Barrett was born in Athen, Georgia on August 9, 1865. Her mother was a former slave, and information on her father is unknown. Barrett could pass for Caucasian because of her fair skin. A Caucasian family, the Skinners,  hired Barrett's mother as a live-in housekeeper and seamstress. The Skinners pampered Barrett and educated her along with their own children. Along with an education in literature and mathematics, Barrett was exposed to privileged and refined people. After her mother married, Barrett continued to live with the Skinners. The Skinners wanted to send Barrett to live in the Northern part of the United States, where she could live as a white woman, but her mother wouldn't allow it. Instead, Barrett attended Hampton Institute in Hampton, Virginia, where she lived as a black person in a black environment.
While at Hampton, Barrett volunteered for numerous community projects that helped people. She trained as an elementary school teacher at the Institute. In 1885, Barrett graduated from the Hampton Institute, and later took a job working as a teacher in a rural school in Dawson, Georgia and then at Lucy Craft Laney's Haines Normal and Industrial Institute in Augusta, Georgia.
Barrett helped to organized and became the first president of, the Virginia State Federation of Colored Women's Clubs in 1908. The Federation engaged in a wide range of social services. It helped in the provision of environments that were appropriate for children, rather than their being placed in institutions like jails and almshouses.
For many years after 1911, the Federation raised money for the establishment of a residential industrial school for a large number of young African-American girls who were being sent to jail. They planned to pay in full for land after five years of fundraising. When in 1914, Barrett read in a newspaper that an eight-year-old girl had been sentenced to six months in jail, she immediately appealed to the judge in Newport News, Virginia to send the girl to the Weaver Orphan Home in Hampton, where Barrett was living at the time.
Over the years, the Federation raised $5,300 and bought a 147-acre farm in Hanover County, Virginia and chartered their center. The center was a rehabilitation center for African-American female juvenile delinquents and was called the Industrial Home for Wayward Girls. It opened in January 1915 with 28 students. After several names, the center became known as the Virginia Industrial School for Colored Girls. With advice from many prominent social workers and especially from the Russell Sage Foundation, the school developed a program that stressed self-reliance and self-discipline. The school had academic and vocational instruction, visible rewards, "big-sister" guidance, and close attention to individual needs.
In 1915 and 1916 the Virginia Assembly appropriated more funds for the school, and Barrett was named the secretary of the board of trustees.
Barrett was deeply involved in every aspect of the Industrial School's program. She personally managed the parole system by which girls who demonstrated sufficient responsibility were placed in carefully selected foster homes.
Barrett received the William E. Harmon Award for Distinguished Achievement among Negroes. In 1930 she took part in the White House Conference on Child Health and Protection. She served as the president of the Virginia State Federation of Colored Women's Clubs for twenty-five years. Janie Porter Barrett died in Hampton, Virginia on August 27, 1948.
source:
https://www.britannica.com/biography/Janie-Porter-Barrett
https://www.biography.com/people/janie-porter-barrett-38586#!