Jessie Redmon Fauset was a prolific writer and editor during the Harlem Renaissance. Fauset authored essays, novels, and poems, and earned the nickname "the midwife" for helping younger writers. She was considered to be one of the most intelligent female novelists of the Harlem Renaissance.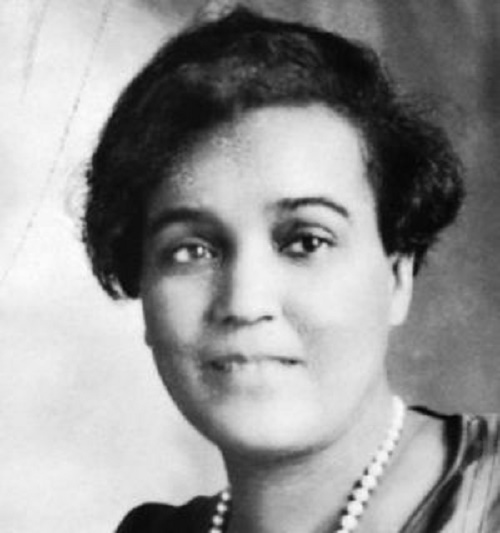 Fauset was born in Camden County, New Jersey, on April 27, 1882. She grew up in Philadelphia, Pennsylvania. Her parents valued education and encouraged Fauset to always do her best. She graduated as valedictorian of the esteemed Philadelphia High School for Girls, where it is highly likely that she was the only Black student in her class.
She later attended Cornell University and joined Phi Beta Kappa. After graduating college, she worked as a foreign language teacher in Baltimore, Maryland, and Washington, D.C.
In 1912, while still teaching French, Fauset began to submit reviews, essays, poems and short stories to The Crisis, a magazine founded and edited by W.E.B. Du Bois. Du Bois convinced her to become the publication's literary editor, a position she took up in 1919.
Fauset's time at The Crisis is considered to be the most prolific period of the publication's run. She was responsible for the development of many new African-American voices. She encouraged other influential writers, such as Jean Toomer, Langston Hughes, Claude McKay, Georgia Douglas Johnson, Anne Spencer, George Schuyler, and Arna Bontemps to submit their work to the publication.
Fauset became a member of the NAACP and represented them in the Pan African Congress in 1921. After her Congress speech, the Delta Sigma Theta sorority made her an honorary member.
Her first novel, There Is Confusion, featured African-American characters in a middle-class setting. She was also a contributor to the Brownie's Book, which was published monthly.
After eight years, she decided to resign from The Crisis due to issues between her and Du Bois. She tried to seek work in publishing, but she had no success because of her race.
She went back to teaching and later wrote three more novels: Plum Bun, The Chinaberry Tree, and Comedy: American Style.
Fauset died in 1961, at the age of 79.
sources:
http://www.biography.com/people/jessie-fauset-9292341#!
http://www.encyclopedia.com/topic/Jessie_Redmon_Fauset.aspx