John Mercer Langston was an American abolitionist, attorney, educator, activist, and politician. Langston was the first dean of the law school at Howard University, helped create the department, as well as the first president of what is now Virginia State University. Born free in Virginia to a freedwoman of mixed race and a white planter father, Langston was elected to the U.S. Congress as the first representative of color from Virginia.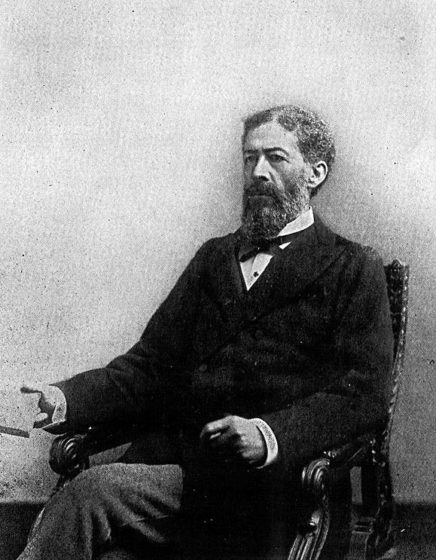 In 1888, Langston was urged to run for a seat in the U.S. House of Representatives by fellow Republicans, both black and white. Leaders of the biracial Readjuster Party, which had held political power in Virginia from 1879 to 1883, did not support his candidacy. Langston ran as a Republican and lost to his Democratic opponent. He contested the results of the election because of voter intimidation and fraud.
After 18 months, the Congressional elections committee declared Langston the winner, and he took his seat in the U.S. Congress. He served for the remaining six months of the term, but lost his bid for reelection as Democrats regained control of Virginia. Langston was the first black person elected to Congress from Virginia, and he was the last for another century.
Langston was one of only five African Americans elected to Congress from the South prior to 1908; the former Confederate states passed constitutions and electoral rules from 1890 to 1908 that essentially disenfranchised most blacks and many poor whites, excluding black people from politics. From 1891 until his death in 1897, John Mercer Langston practiced law in Washington, D.C.
source:
http://www.biography.com/people/john-mercer-langston-9373265