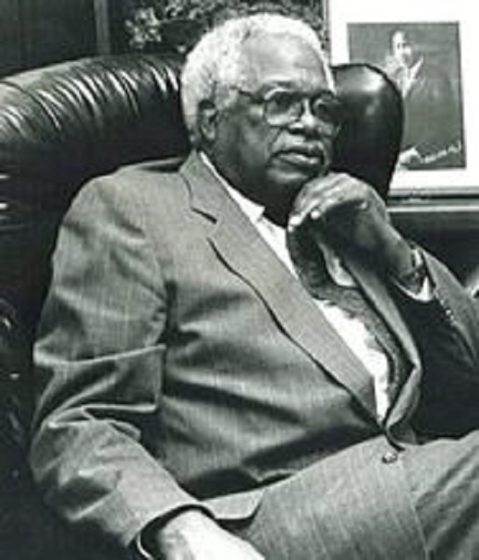 Curtis West Harris, Sr., is a minister, civil rights activist, and politician in Virginia. Harris' civil rights work began in 1950 with his stint as President of the Hopewell chapter of the NAACP.
In 1960, he was arrested and sentenced to 60 days in jail for his role in a sit-in at a segregated drugstore in Hopewell, Virginia. Later in that year, he protested the segregation of the Hopewell swimming pool, which eventually led to the pool's closure.
Harris led a peaceful demonstration in 1966 to prevent the building of a landfill in Hopewell's black community; he was later confronted by the Ku Klux Klan on the steps of city hall.
The Hopewell Improvement Association, an affiliate of the Southern Christian Leadership Conference was initiated by Harris. He was later elected Vice President of the organization. He was named to the Board of Directors of the National SCLC in 1961, while Martin Luther King, Jr. was president. Harris worked with King on many civil rights initiatives, including the Selma to Montgomery marches. Harris cites King as one of his mentors in the Civil Rights Movement.
Curtis Harris was working at Allied Chemical when he was ordained a Baptist minister in 1959, and with First Baptist Bermuda Hundred in Chester, Virginia, being his first pastorship. In 1961, he was called to pastor at both Union Baptist Church in Hopewell, Virginia, and Gilfield Baptist Church in Ivor, Virginia. Harris retired from Gilfield in 1994, and on December 16, 2007, he retired as pastor of the Union Baptist after 46 years.
source:
http://www.curtiswharris.com/biography.html