BY WALTER OPINDE
Shortly after 8:00 p.m., on 13th June 1980, Walter Anthony Rodney, a prominent Guyanese historian, educator, political activist, prolific author, scholar, and Pan-Africanist, was assassinated in Guyana by a bomb hidden in a walkie-talkie, at the age of 38 years. This found him at the heights of political activism.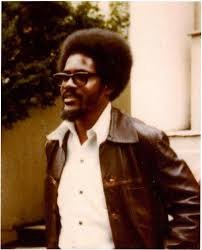 Rodney was a bright light in a Guyana trying to navigate his way through the rampant political chaos. His assassination ushered in a dark time for those who hoped to bring about grassroots social transformation in Guyana, and throughout the Caribbean.
For nearly 34 years, the untimely assassination of Walter Rodney had gone virtually uninvestigated. A coroner's inquest in 1988 concluded that Rodney had perished either "by accident or misadventure." However, while the long delay and reluctance by the Guyanese government had led to several of the most prominent figures escaping justice, it is hoped that the Commission of Inquiry (COI), which began on 28th April, 2014, will provide the chance for the PNC government to set the historical record straight finally.
Walter is recognized as one of the Caribbean's most brilliant minds; his scholarly works and political activism engendered a new political consciousness. Rodney is widely known for his seminal work, "How Europe Underdeveloped Africa," which established a new paradigm for understanding the enduring impact and legacy of colonialism on the development of African countries. Between 1974 and 1980, Rodney emerged as a leading figure in the resistance movement against the increasingly authoritarian and repressive Guyana government led by Prime Minister- Forbes Burnham.
Born into a working-class family, Walter Rodney was a very bright student, attending Queen's College in the then British Guiana (Guyana), where he became a champion debater and athlete. He then attended University on a scholarship at the University College of the West Indies (UCWI) in Jamaica. Walter graduated in 1963 with a first-class degree in History, thereby winning the Faculty of Arts prize. In 1966, he earned a PhD in African History at the School of Oriental and African Studies in London, England, at the age of 24 years. His dissertation, which focused on the slave trade on the Upper Guinea Coast, was published by the Oxford University Press in 1970 under the title A History of the Upper Guinea Coast 1545-1800 and was widely acclaimed for its originality in challenging the conventional wisdom on the topic.
Rodney traveled widely and became very famous internationally as an activist, scholar and formidable orator. He was a teacher at the University of Dar es Salaam in Tanzania between 1966 and 1967, and later in Jamaica at his alma mater UWI Mona. He was sharply critical of the middle class for its role in the post-independence Caribbean. He was also a strong critic of capitalism and argued for a socialist development template.
In his short life, Rodney displayed incredible intellectual ability, earning his PhD at the age of 24 and, only a few years later, producing the classic "How Europe Underdeveloped Africa," a brilliant account of how the poverty and inequality that Africa currently faces is a direct result of Europe's colonial violence and domination. In addition to these achievements, Dr. Walter Rodney was an individual who best exemplified the idea of praxis; linking his intellectual analysis with political activity, dedicated to organizing and empowering the masses who had historically been excluded from exercising political power. As such, Rodney has repeatedly been referred to as "the prophet of self-emancipation," a firm believer and practitioner of People's Power and Pan-Africanism.
Read more of the story via:
http://guyanatimesgy.com/the-assassination-of-historian-walter-rodney/
http://www.globalresearch.ca/the-1980-assassination-of-historian-walter-rodney-was-carried-out-by-guyana-government/5509750
Sources
Campbell, Horace. Rasta and Resistance: From Marcus Garvey to Walter Rodney. Trenton, NJ: Africa World Press, 1985.
And finally they killed him": speeches and poems at a memorial rally for Walter Rodney, 1942-80, Oduduwa Hall, University of Ife, Nigeria, Friday, 27 June 1980.
Alpers, Edward A. and P. M. Fontaine (eds), Walter Rodney, Poetic Tributes. London: Bogle-L'Ouverture, 1985.
Walter Rodney: Revolutionary and Scholar: A Tribute. Los Angeles: Center for African-American Studies and African Studies Center, University of California, 1982.