Alexander Augusta was the first African-American surgeon in the Union Army during the Civil War. Augusta was also ranked as the highest officer during the war and held a medical commission.
Augusta was born in 1825 to free people of color in Norfolk, Virginia. At an early age, he learned to read and write, although it was illegal for blacks to do so in Virginia at the time. The state had restricted rights of free people of color following the Nat Turner slave rebellion of 1831.
Still in his youth, Augusta moved to Baltimore, Maryland, and began pursuing an education in medicine. Augusta married and in 1850, he and his wife moved to Toronto. In 1856, he was accepted by the Medical College at the University of Toronto where he received an M.B. He was appointed as head of the Toronto City Hospital and was also in charge of an industrial school.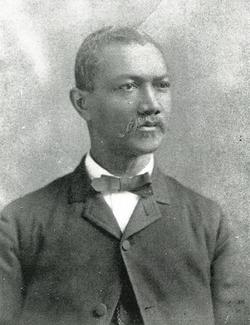 In 1863, Augusta was commissioned as a major in the Union army and appointed head surgeon in the 7th U.S. Colored Infantry. He received seven dollars a month for his work, which was much lower than the amount "white privates" were receiving.
Augusta fell victim to white violence and was mobbed in Baltimore for publicly wearing his officer's uniform. When his white assistants, also surgeons, complained about being subordinate to a black officer, President Lincoln placed him in charge of the Freedman's Hospital at Camp Barker near Washington, D.C. In 1865, Augusta was promoted to lieutenant colonel, at the time the highest-ranking black officer in the U.S. military. However, he was soon forced out of the service in 1866.
After the military, Augusta moved to Georgia where he was in charge of the Lincoln Hospital in Savannah until 1868. He later started his own practice in Washington, D.C., and then became the first black medical professor as one of the original faculty members of the newly-formed Medical College at Howard University. Alexander T. Augusta died in Washington in 1890. He was the first black officer to be buried in the Arlington National Cemetery.
sources:
http://www.nndb.com/people/792/000207171/
http://aaregistry.org/historic_events/view/alexander-augusta-pioneering-doctor
http://www.blackpast.org/aah/augusta-alexander-t-1825-1890