Kathryn Hall Bogle was an early African American journalist in the state of Oregon. Bogle was also the first black woman to hold a state government position in Oregon.
Bogle was born in Oklahoma in 1906 and arrived with her family in Portland, Oregon soon afterward. Bogle's journalism career began in 1931 while she was attending the University of Oregon. She wrote an article regarding her negative response to racial slurs directed against her. Her journalism professor sent her article to The Christian Science Monitor which published it and paid her fifteen dollars for her piece.
Five years later Bogle called The Oregonian editor because she was angry with an article published that presented racist stereotypes of African American people. In return the newspaper opened its pages to her, allowing her to print a page-long rebuttal where she described continuing widespread discrimination in Portland and Marshfield, the Oregon communities where she was raised.
Although Bogle was never hired as a full-time reporter for an Oregon newspaper, magazine, or radio station, she did write for a number of black newspapers including the Pittsburgh Courier, the Northwest Enterprise in Seattle and the Portland Observer and Portland Scanner.
Bogle is most remembered for her role as a social worker who in 1948 helped hundreds of displaced persons and families find shelter following the Memorial Day flood that destroyed Vanport, the largest government-sponsored housing project in the nation. Kathryn Bogle died in Portland, Oregon August 2003 at the age of ninety-six.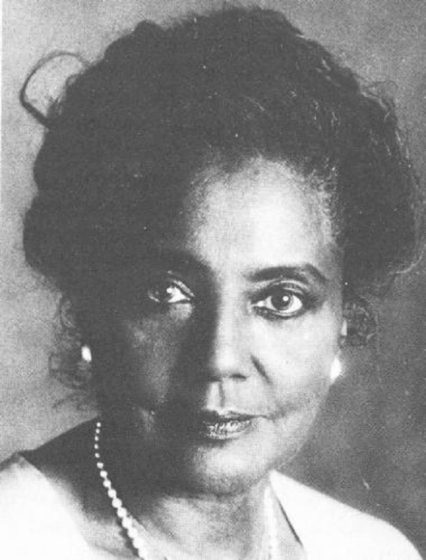 source:
http://www.blackpast.org/aaw/bogle-kathryn-1906-2003