Although Ohio and North Carolina continue to debate over which state is the first in aviation, one fact remains certain: Lonnie Carmon will forever be noted as the first African-American to fly in Central Ohio in an aircraft.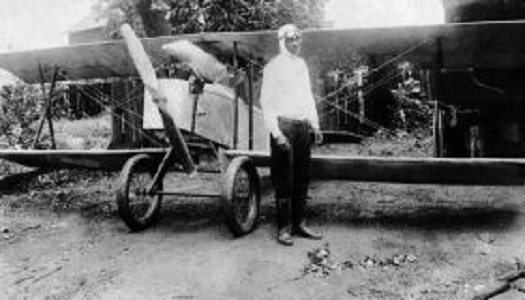 What makes Carmon's story quite impressive is that he was a "junk collector" who built his plane from the junk he found and collected. People gave him all types of unwanted items that he would refurbish and resell out of his home in Columbus.
As told by his granddaughter Yvette Davis, Carmon came across a motorcycle engine and began crafting his plane around it. Without any prior training or blueprints, Carmon was able to construct a functional aircraft.
He often flew his plane on the weekends over his town, which thrilled most of the Black community. Carmon did this until he was able to purchase a single engine Piper Cub aircraft.
Although everyone knew he was extremely talented, Port Columbus Authority refused to hire him. However, years later, Carmon's talent for building aircraft and mechanics was passed on to one of his sons, who worked four decades for the Curtiss-Wright manufacturing company.
In 2004, Carmon was recognized by the Columbus Regional Airport Authority for the 75th anniversary of Port Columbus International Airport. The annual report featured a photo of Carmon alongside his aircraft.
source:
Original article found at:
Little Known Black History Fact: Lonnie Carmon