Rockne Booth Tarkington was an African-American stage film and television actor. He was the first and only black actor to appear on The Andy Griffith Show with a speaking part. He was also known for his incredible height of 6-feet, 5 inches.
Tarkington was born in Junction City, Kansas. He began his career as a stage actor and made the transition to television with guest appearances in episodes of The Alfred Hitchcock Hour, Bewitched, Ben Casey, Mission: Impossible, and several other shows.
He also played "Too Mean" Malone during the 1983–84 season of Matt Houston, and made appearances in episodes of MacGyver, Baretta, and other shows in the 1970s and 1980s.
He married fellow screen actor, Joan Blackman, and moved to Los Angeles. Throughout his life, he identified as a member of The Church of Jesus Christ of Latter-Day Saints. Tarkington died in 2015.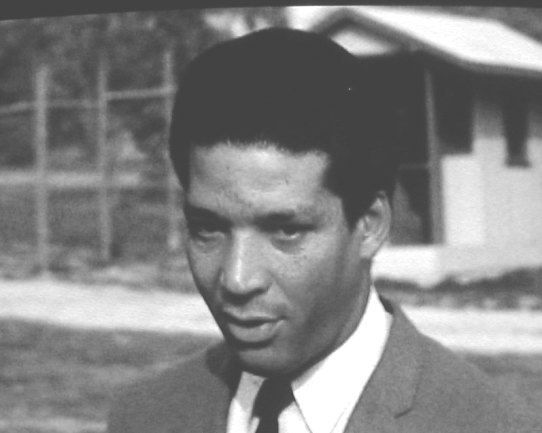 source:
http://www.imdb.com/name/nm0850485/bio