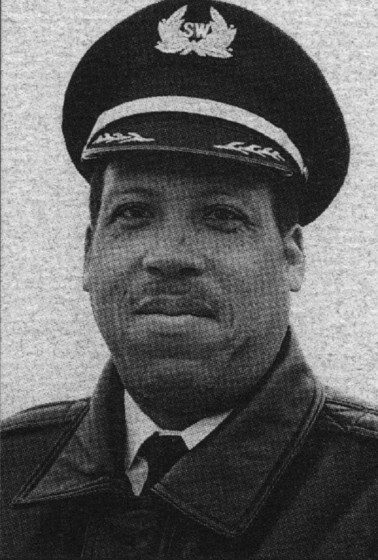 Louis "Lou" Freeman was born on June 12, 1952. He is notably recognized for his list of first achievements which began in high school, he along with his brother was the first two Black students to integrate Woodrow Wilson High School in Austin, Texas in 1967. He was also the first Black ROTC cadet corps commander at the school.
After graduating high school,  he attended East Texas State University and again became the first, when he ended up being ROTC cadet corps commander again. He was a distinguished graduate in 1974 with a B.S. in Sociology and Psychology and was the first to attend Air Force Pilot Training. He graduated from Reese AFB, Texas out of an original class of 60.
Freeman was assigned to Mather AFB in California to fly T 43s and again became the first-second lieutenant to become a squadron scheduler and one of the first lieutenants to become an instructor pilot and supervisor of flying.  He remained at the Mather Air Force Base until 1980, before resigning his commission and moving to commercial aviation.
In 1980, Freeman joined Southwest Airlines where he served as the first officer, captain, check airman, assistant chief pilot and his current position. He was named chief pilot of Southwest Airlines in 1992, Louis Freeman was responsible for overseeing and monitoring more than 650 pilots and was instrumental in the policy development of the Flight Operations Department at the Southwest Airlines base at Chicago Midway Airport.
Source:
http://avstop.com/History/BlackAirlines/louisefreeman.htm