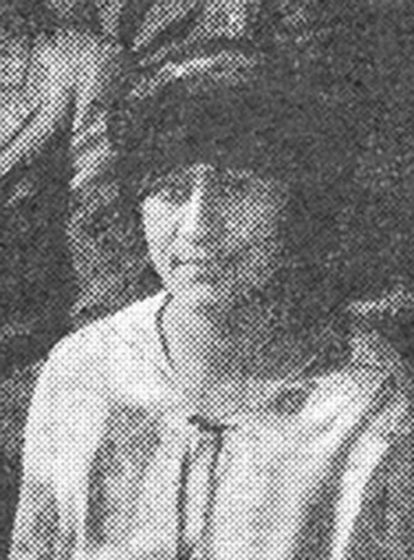 Mabel Byrd was a key activist in Oregon during the early Civil Rights Movement. After graduating from Washington High School in Portland in 1914, Byrd made history as the first African American enrolled at the University of Oregon. Byrd matriculated at UO in 1917 as a student majoring in economics, and spent two years on the campus prior to transferring to the University of Washington in 1919.
While at the University of Oregon, Byrd was the only black resident of Eugene. Because school and state policy prohibited her from living in the campus dormitories because of her race, Byrd lived in the home of history professor Joseph Schafer. There she worked as a domestic for the Schafer family while attending the university.
Byrd was born in Cannonsburg, Pennsylvania on July 3, 1895, she moved with her family to Portland as a youth at a time when exclusion laws effectively forbade the presence of nonwhite American citizens in Oregon. Her father, Robert, worked as a bricklayer in the city. In Portland, Byrd was the only African-American student in her class at Washington High School, preparing her to face similar circumstances upon arriving in Eugene.
After transferring to the University of Washington, where she obtained a B.A. in Liberal Arts, Byrd was a key activist in the early Civil Rights movement. Collaborating with national leaders like W.E.B. DuBois, Byrd became active with the YWCA, NAACP, the League of Nations, and other national and international organizations promoting greater equality for non-whites.
Byrd later worked as a research assistant at Fisk University investigating conditions in segregated schools; supervised the implementation of codes designed to insure equal pay, working conditions, and employment opportunities for African American citizens under the auspices of the National Recovery Administration under Franklin D. Roosevelt's New Deal; and served as the executive director of the People's Art Center in St. Louis. Byrd passed away at age 92 on May 20, 1988.
source:
https://en.wikipedia.org/wiki/Mabel_Byrd