Edmund Lincoln "Rochester" Anderson was an actor and comedian. He got his start in show business as a teenager on the vaudeville circuit and later transitioned into films and radio in the 1930s.
Anderson was born in Oakland, California. His father, who was known as "Big Ed" Anderson, was a minstrel performer. His mother, Ella Mae, worked as a tightrope walker until she took a terrible fall that ended her career. Anderson often described himself as being a descendant of slaves who were able to escape the South during the Civil War through the Underground Railroad.
At a very young age, Anderson knew he wanted a life in show business. He spent his free time waiting at stage doors and playing on the streets with his brother. Anderson joined the cast of "Struttin' Along" in 1923 and was part of "Steppin' High" both as a dancer and as one of the "Three Black Aces" with his brother, Cornelius, in 1924. He later worked in vaudeville with his brother Cornelius. Anderson began adding comedy to his song and dance act in 1926.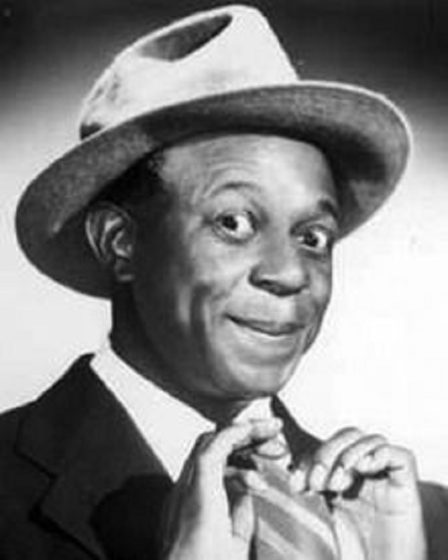 In 1937, Anderson made his first appearance on The Jack Benny Program. He was hired to play the one-time role of a redcap on the program. As Jack Benny and his show staff were traveling to California by train, Benny and his writers had an idea for a comedy sketch that took place on a train with a train porter getting the better of Benny on a fictional trip from Chicago to Los Angeles.
Benny's chief problem with Anderson was his frequently being late for the show; Anderson was known for carrying on long conversations that would cause him to lose track of time. Benny attempted to instill punctuality in Anderson by fining him $50 each time he arrived late at the studio. However, the  humor and energy between Jack Benny and Eddie Anderson led to the development of a 20-year collaboration that delighted radio and television audiences throughout the nation.
In addition to the Jack Benny Program, Anderson appeared in several Hollywood films from the 1930s to the 1940s. He made an appearance in "The Green Pastures," "Jezebel," "Gone with the Wind," and several other films. He was elected to the Black Filmmakers Hall of Fame in 1975. He died of heart disease in 1977.
sources:
http://www.imdb.com/name/nm0026655/bio
http://welcometoharlem.com/edmund_anderson