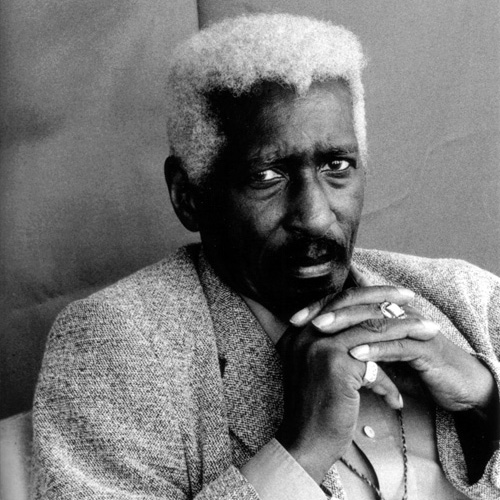 Mal Waldron was known as a smooth and classy pianist. Waldron played jazz on the alto saxophone and classical music on the piano. However, he later made the permanent switch to jazz piano.
Waldron was born in New York City on August 16, 1925, to West Indian immigrants. His father was a mechanical engineer who worked on the Long Island Rail Road. The family moved to Jamaica, Long Island when Mal was four years old. Waldron's parents discouraged his initial interest in jazz, but he was able to maintain it by listening to swing on the radio. At the age of seven he took classical piano lessons until the age of sixteen. He began playing gigs for local bands that performed for dances, weddings and bar mitzvahs.
In 1943, after school and having enrolled in college, Waldron was called up by the army, and was based at West Point, in New York. This allowed him to listen to the greats of jazz in clubs on 52nd Street and elsewhere in the city.
After two years in the army,  he returned as a student to Queens College in New York, where he studied under composer Karol Rathaus and made the final decision to switch from saxophone to piano. This decision was influenced in part by hearing Charlie Parker's virtuoso speed on saxophone. After obtaining a B.A. in music in 1949, Waldron worked for a short time in rhythm and blues bands, including with Big Nick Nicholas.
He started playing professionally in New York in 1950, after graduating from university. In the following dozen years or so Waldron led his own bands and played for those led by Charles Mingus, Jackie McLean, John Coltrane, and Eric Dolphy, among others.  He is famous  for writing his song, "Soul Eyes," for Coltrane.
A breakdown caused by a drug overdose in 1963 left Waldron unable to play or remember any music; he regained his skills gradually, while redeveloping his speed of thought. He left the U.S. permanently in the mid-1960s, settled in Europe, and continued touring internationally until his death.
sources: