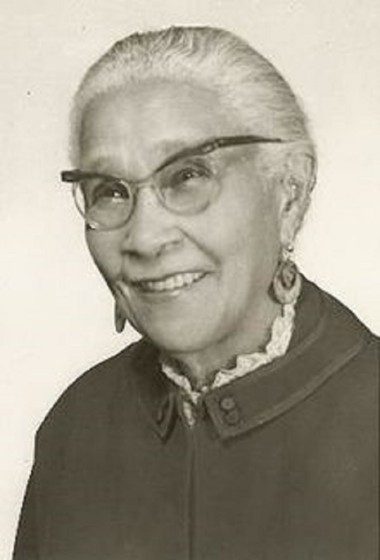 Alice Taylor Gafford was a nurse, teacher, and artist. Gafford worked as a nurse for twenty-five years before embarking on her career as an artist. Her notable works were of still life and landscape scenes.
Gafford was born in Tecumseh, Kansas on August 15, 1886 to Benjamin and Alice Armstead Taylor. She was one of ten children. Her career as a nurse begin with the American Red Cross in Alaska and later she worked for Daniel Hale Williams in Chicago.
She later moved to Los Angeles in 1922. She trained at Otis Art Institute and earned a teaching certificate at UCLA in 1951, when she was sixty-five years old, and taught art in an adult education program. Gafford was extremely active in the Val Verde community, where she taught and held holding art exhibitions, and chairing the Val Verde Women's Cultural Society. She was involved in founding the Los Angeles Negro Art Association, and the Eleven Associated Artists gallery (later Art West Association) in downtown Los Angeles.
From a group of five hundred artists who submitted their work for the Sixth Annual Southern California Exhibition in 1968, Gafford was among the seventy-nine left to participate with New York critic Clement Greenberg. On her eighty-first birthday, Gafford was commissioned to paint the portraits of twelve famous black Americans for the gallery of the Family Saving Bank.
She was called "the dean of black artists in Los Angeles" in recognition of her community leadership.  Her oil paintings were part of a Negro History Week exhibit at Doheny Library in 1953. Gafford has paintings displayed in the collections of Howard University, the Long Beach Museum of Art, and the Bowers Museum, among other institutions. Gafford stopped painting in 1975, after developing cataracts. She died in 1981 at the age of 95.
sources:
http://aaregistry.org/historic_events/view/one-las-finest-alice-t-gafford
https://alchetron.com/Alice-Taylor-Gafford-1269787-W