At the young age of 16, Mark Matthews enlisted in the U.S. military. He became one of the original "Buffalo Soldiers" to serve his country with distinction. Born in Greenville, Alabama in 1894, his family moved to Mansfield, Ohio, when he was still young. He was exposed to horses as a young boy and found joy in learning to ride them.
Growing up, Matthews held several jobs including delivering newspapers and working as a stable boy. While working at a racetrack in Lexington, Kentucky, he met African-American soldiers serving in the Army, the original unit known as "Buffalo Soldiers." Still young, but wanting to serve in the army, at the age of 16, Matthews had documents forged that showed he was the minimum enlistment age of 17.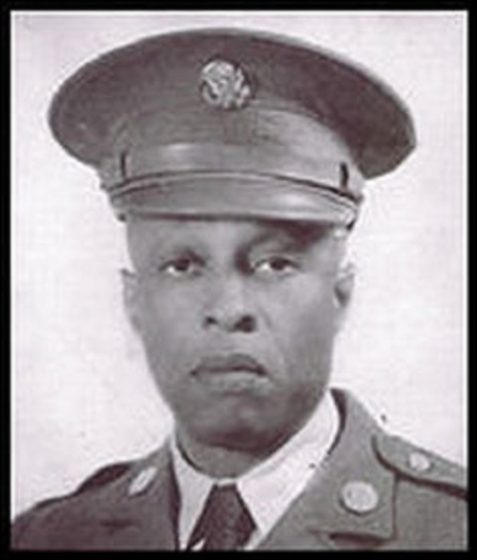 He joined the Army in Ohio and completed basic training. His first posting was in the Arizona territory at Fort Huachuca. Matthews distinguished himself with his superior marksmanship, and in 1916, he was assigned to a Mexican campaign to capture the infamous revolutionary leader Pancho Villa, led by General John J. "Black Jack" Pershing. Matthews fought in World War II in the South Pacific at the Battle of Saipan, and earned the rank of 1st Sergeant during that tour of duty.
Matthews retired from the Army before President Truman's integration, which disbanded the Buffalo Soldiers. He met with President Bill Clinton in 1994 and joined a ceremony commemorating the Buffalo Soldiers at Arlington National Cemetery. He was the oldest living former Buffalo Soldier, as he lived to the remarkable age of 111. Matthews passed away in 2005.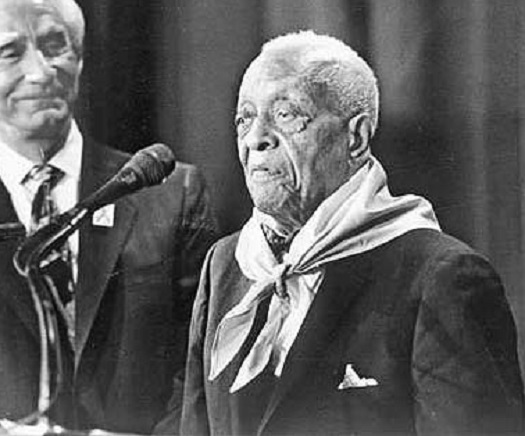 source:
http://web.archive.org/web/20071031092917/http://www4.army.mil/news/article.php?story=7913