Mary Hamilton Wesley was a civil rights activist who spent her life challenging segregation. Hamilton was found in contempt of court in Alabama when she refused to answer questions after the prosecution addressed her only by her first name. The U.S. Supreme Court later ruled in her favor.
Wesley was a light-skinned African-American who refused to pass for white. She was educated at Briarcliff College and Manhattanville College, both in New York, and became an English teacher who taught for many years in the Los Angeles area.
In the 1960s, Wesley joined the Freedom Riders, a group that tested the South's resistance to a 1960 Supreme Court ban on segregation at bus and train stations. Wesley was arrested on charges of disturbing the police after a bus ride through Alabama in 1963. During the court hearing, an attorney insisted on calling her Mary, instead of Miss Hamilton. Hamilton responded back by refusing to answer any questions  "until I am addressed correctly."
The judge found her in contempt and sentenced her to five days in jail and a $50 fine. Her conviction was upheld by the Alabama Supreme Court but reversed in 1964 by the U.S. Supreme Court.
The NAACP took the case that eventually appealed to the U.S. Supreme Court, which ruled the following year in Hamilton's favor. In other words, the ruling decided that everyone in court deserves titles of courtesy, regardless of race or ethnicity.  Hamilton died in 2002.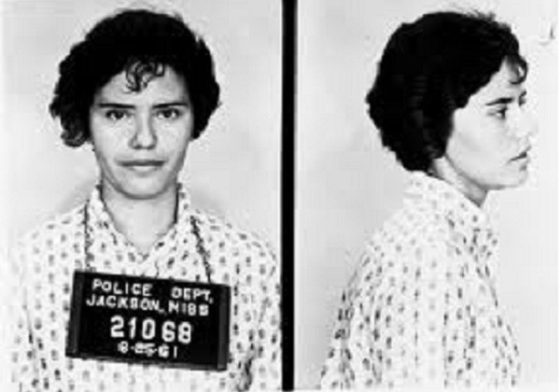 source:
https://www.npr.org/sections/codeswitch/2013/07/12/198012536/summer-of-1963-miss-mary-hamilton
http://articles.latimes.com/2002/dec/12/local/me-passings12.3