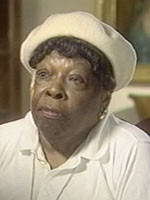 Few people know about inspiring nursing pioneer Mary Lee Mills, MSN, RN, MPH, CNM, she had an enormous impact on the U.S. Public Health Service and healthcare around the globe.
Mary Lee Mills was born in 1912 in Watha, a small rural area in North Carolina. She was the granddaughter of slaves. She received her early education in a one-teacher school house because of racial segregation laws. All through school, Mills was a high achiever, and completed the limited public schooling that was available to young black females during the early years in the Jim Crow South.
Mills moved to Durham, N.C, during the Great Depression where she graduated from the Lincoln Hospital School of Nursing and became a registered nurse. She worked as a public health nurse and then in advanced practice as a nurse-midwife while she completed her education. Mills earned a certificate in public health nursing from the Medical College of Virginia, a certificate in midwifery from the Lobenstein School of Midwifery in New York City, a bachelor's and master's degree in nursing from New York University and a graduate certificate in health care administration from George Washington University in Washington, D.C.
She moved back to Durham, NC in 1946 to direct the public health nursing certificate program at historically black North Carolina College (today North Carolina Central University) in Durham. She was commissioned that same year as an officer in the U.S. Public Health Service.
Her distinguished career in global and transcultural nursing began in 1946, when Mills joined the Office of International Health and was assigned to the USPHS mission in Monrovia, Liberia. While in Liberia, she created some that country's first health education campaigns, initiated a national public health library and advocated for legislation to strengthen nursing as a profession.
From 1946 until 1952 she served as chief nursing officer for the USPHS in Liberia, West Africa. After a short stay back in the United States, she took another assignment in Beirut, Lebanon.  While in Beirut, Mills worked hard to establish Lebanon's first school of nursing. These efforts earned her the Order of the Cedars, one of that country's highest awards for service. A nursing dormitory at the school was named in her honor.
Mills traveled to Finland, Germany and Denmark to study their national health care systems and bring back ideas that might be put to use in the United States. She also represented the U.S. at international nursing, midwifery and public health conferences in Mexico, Canada, and Germany.
Serving 20 years with the Office of International Health, Mills was an ambassador of good will representing North Carolina and the United States around the world. During her career she received numerous accolades including a USPHS Distinguished Service Award, Princeton University's Rockefeller Public Service Award, the American Nurses Association's Mary Mahoney Award and North Carolina's highest honor, the Long Leaf Pine Award. She was awarded an honorary doctor of science degree from Tuskegee University and an honorary doctor of laws degree from Seton Hall University.
Sources:
http://mndivi.wpengine.com/nursing-ambassador-to-the-world/
http://www.nursingworld.org/MaryLeeMills