George Edwin Taylor was born in Little Rock, Arkansas to Nathan Taylor and Amanda Hines. When the State of Arkansas passed the Free Negro Expulsion Act in 1859, Amanda Hines took young George to Alton, Illinois. However, Hines became ill, and died of Tuberculosis around 1861.
In 1865, at age 8, orphaned George arrived in La Crosse, Wisconsin where he attended school and obtained early experiences as a journalist and political activist. After completing his higher education, Taylor rose rapidly in the Wisconsin Labor Movement and became involved in local and state government. In 1891, Taylor left Wisconsin for Oskaloosa, Iowa where he published a weekly newspaper, the "Negro Solicitor." He was the founder and president of the National Colored Men's Protection League.
Taylor's political views began to change when the country drifted away from the promises of Reconstruction.  In 1904, Taylor joined the National Negro Liberty Party as its candidate for the office of president of the United States. After his failed campaign in the 1904 election campaign, Taylor tried to reconnect with the Democrats. However,  the GOP had by this point abandoned the South to conservative white Democrats; the remainder of their political program proved unfriendly to labor, populism, and civil rights.
Taylor, who was also a well-known humorous speaker, ultimately continued his work as a mason, community organizer, and a supporter of Anti-Imperialism. He died in 1925 two days before Christmas at the age of 68.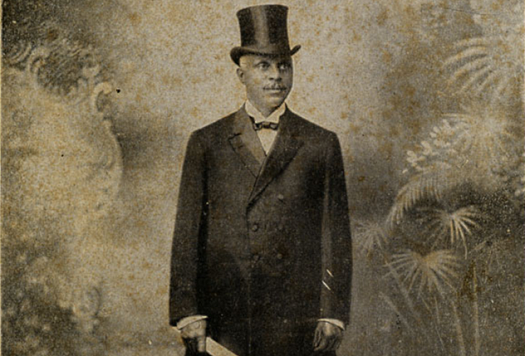 source:
www.blackpast.org/aah/taylor-george-edwin-1857-1925#sthash.70xmL8Is.dpuf