Todd Duncan was a renowned American baritone opera singer and actor. In 1933, he debuted in Pietro Mascagni's Cavalleria at the Mecca Temple in New York with the Aeolian Opera, a black opera company.
Duncan was born in 1903 in Danville, Kentucky, to John and Lettie Duncan. His father was a garage owner and his mother worked as a music teacher. He obtained his musical training at Butler University in Indianapolis with a B.A. in music followed by an M.A. from Columbia University Teachers College.
Duncan worked at Howard University in Washington, D.C., for more than fifty years as a voice teacher. While teaching at Howard, he continued touring as a soloist with pianists William Duncan Allen and George Malloy. After retiring from Howard, he opened up his own voice studio teaching privately and giving periodic recitals.
In 1945, Duncan became the first black person to sing with a major opera company. He was also the first black person to sing in an opera with a white cast. Duncan opened doors for other black musicians when he performed the role of Tonio in Leoncavallo's "Pagliacci" with the New York City Opera. Until that night, black singers of classical music had almost no chance of performing in major American opera houses and theaters.
In the same year, he sang the role of Escamillo, the bullfighter, in Bizet's "Carmen." In 1955, Duncan was the first to record "Unchained Melody," a popular song with music by Alex North and lyrics by Hy Zaret.
In 1978, the Washington Performing Arts Society presented a gala for his 75th birthday. Duncan was awarded the George Peabody Medal of Music from the Peabody Conservatory of Music of Johns Hopkins University in 1984. Duncan died in 1998.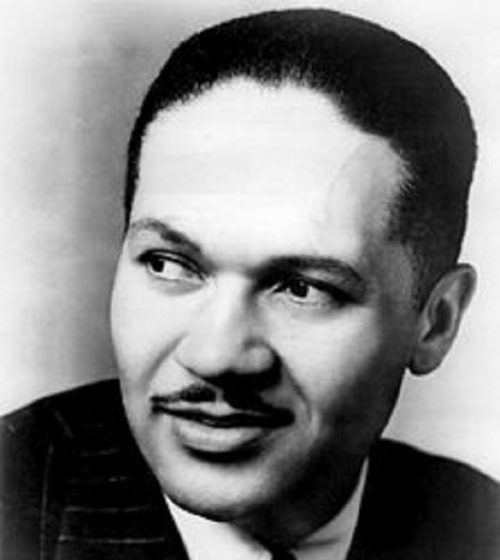 sources:
http://www.afrovoices.com/ToddDuncan.html
http://www.smithsonianmag.com/ist/?next=/smithsonian-institution/todd-duncan-we-love-you-porgy-38013568/
https://en.wikipedia.org/wiki/Todd_Duncan