BY WALTER OPINDE 
On this day, 26th May, 1948, in South Africa, the outcome of the general election in favor of the black politicians and the entire black community finally made a turning point in the nation's political and social history.
The party that had led the South African Government since its foundation, the United Party, alongside its leader, the then, incumbent Prime Minister- Jan Smuts, were finally ousted by the Re-united National Party. The National party was led by a Dutch reformed cleric, Daniel Malan Francois.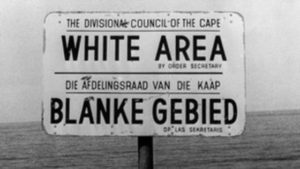 During their campaigns and election battles, both the National Party and the United Party came up with coalitions composed of several smaller parties. The United Party was allied to the left-leading "Labor Party," while the Afrikaner Party resorted to advance towards the Afrikaner human rights, thereby allying with the Re-united National Party. Through the colonial regulations that related to the franchised requirements, only a few People of Color, as well as those from the Asian descent, were qualified to vote during this 1948 general election. Just about a decade ago, Africans had been scraped off their voting rights; they were banned from voting, and only a limited number could meet the electoral qualifications.
The Reunited National Party, on realizing that a bigger number of White South Africans had felt threatened by the rising black supremacy and political aspirations, went ahead to pledge the implementation of a strict racial segregation policy in all political spheres. This move was labelled by the Nationalists as a new system towards social reorganization, which was simply referred to as "separation" or "apartness," which became famously and universally known as the "apartheid." As well, the National Party took advantage of the whites' fear of black crimes; hence, promising security and safety to the whites against the looming black crimes and violence.
As soon as the election results were out, the Reunited National Party and the Afrikaner Party victoriously won seventy-nine (79) seats in the "House of Assembly" versus the combined total of seventy-four (74) seats that were won by the losing amalgamation of the United Party and Labor Party. Subsequently, the Nationalist coalition quickly formed the new government that would take care of equality, human rights, and combat the widespread racial segregation. Therefore, the coalition ushered in the new era of legally-binding and formal apartheid, which assumed power and began serious reforms towards the end of 1948 and by the dawn of 1949.
Read more of the original story via: http://www.sahistory.org.za/topic/national-party-np
Sources
Roberts, Martin (2001).South Africa 1948-2000: The Rise and Fall of Apartheid. Longman. p. 26.
Meredith, Martin.In the name of apartheid: South Africa in the postwar period. 1st U.S. ed. New York: Harper & Row, 1988.
Ross, A. Concise History of South Africa (Cambridge), pp 115.
Joyce, Peter (2007).The Making of a Nation: South Africa's Road to Freedom. Zebra Press. p. 85.