Mabel Hampton was a dancer during the Harlem Renaissance and later became an LGBT historian, philanthropist, and activist. Hampton marched in the first National Gay and Lesbian March on Washington, and she appeared in the films Silent Pioneers and Before Stonewall.
Hampton was born in Winston-Salem, North Carolina, on May 2, 1902. She was only two months old when her mother passed away. She was then raised by her grandmother, who died when she was just seven years old. At the age of seven, Hampton was put on a train to New York City to live with her aunt and uncle. Within a year, she ran away from home after being raped by her uncle and treated horribly by the family.
From age eight to 17, she lived with a white family in New Jersey and was wrongfully imprisoned for prostitution. She eventually found work as a dancer in an all-women dance troupe, and by the 1920s, she was dancing in an all-black production for Harlem Renaissance notables, including Jackie "Moms" Mabley.
As work declined for her as a dancer, she left the chorus lines. She began working as a cleaning woman for white families throughout New York City.
Hampton enjoyed a romantic and intimate relationship with Lillian Foster, whom Hampton met in 1932. The two remained a couple until Foster's death in 1978. Along with her lesbian contemporaries, Hampton volunteered for the New York Defense Recreation Committee. As part of this committee, she collected cigarettes and refreshments for American World War II soldiers.
Hampton contributed to the Martin Luther King Memorial Fund and to gay and lesbian organizations. Throughout her career and adult life in New York, Hampton collected memorabilia, letters, and other records documenting her history, providing a window into the lives of black women and lesbians during the Harlem Renaissance. She left a legacy of invaluable archival materials to the Lesbian Herstory Archives.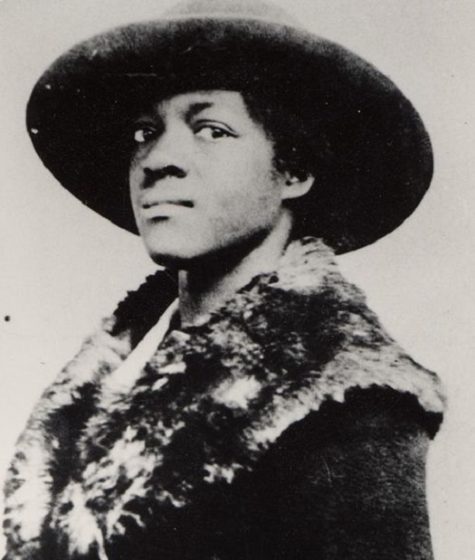 sources:
http://lesbianlife.about.com/od/herstory/a/MabelHampton.htm
https://en.wikipedia.org/wiki/Mabel_Hampton