Ruben Greenberg was the first black police chief of Charleston, South Carolina, and known for being an innovative criminologist. He served as police chief from 1982 until his retirement in 2005.
Greenberg was born on June 24, 1943 in Houston, Texas. He was the son of a Russian Jewish immigrant father and an African-American mother. Greenberg received his bachelor's degree in anthropology from San Francisco State University in 1967, and earned master's degrees in public administration and city planning from University of California, Berkeley in 1969 and 1975. He was also a graduate of the FBI Academy.
Greenberg served as the Undersheriff of the Chatham County Sheriff's Department in Savannah, Georgia, and he was a major with the city's police department. In Florida, he was Chief of Police at Opa-locka and Chief Deputy Sheriff of Orange County, rising to Deputy Director of the Florida Department of Law Enforcement. He arrived in Charleston as Chief of Police in 1982.
Greenberg told his cops that their job was not to punish (that was up to the courts), but to make arrests, and in order to do that they had to be on good terms with the citizens. So he put his cops out on the streets, not in cars. They walked, rode bicycles and horses, and were accessible to "normal people," who might not want to call or visit headquarters.
Greenberg is the author of Let's Take Back Our Streets, 1989, written with Arthur Gordon, a consulting editor of Guideposts. Greenberg died on September 24, 2014, in Charleston, South Carolina after a long illness.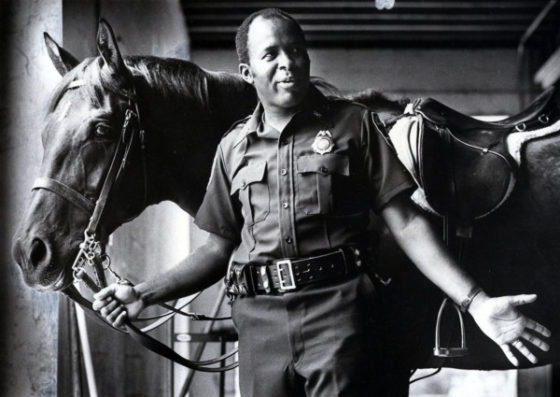 source:
https://en.wikipedia.org/wiki/Reuben_Greenberg