Monford Merrill "Monte" Irvin was a left fielder and right fielder in the Negro Leagues and Major League Baseball. He is best-known for his time spent playing with the Newark Eagles, New York Giants, and Chicago Cubs.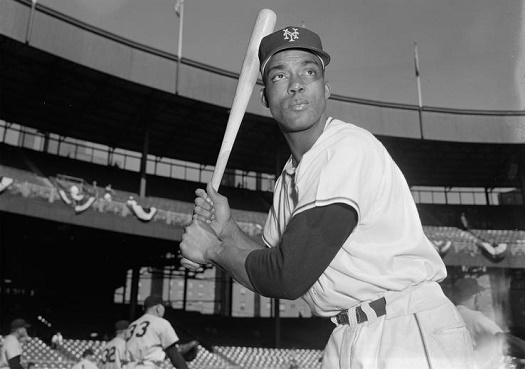 Irvin was born in Haleburg, Alabama, but grew up in New Jersey. He was the eighth of 13 children. In high school, he starred in four sports and set a state record in the javelin throw. Irvin was offered a football scholarship to the University of Michigan but turned it down because he did not have enough money to move to move to Ann Arbor. He later attended Lincoln University where he was the star of the football team. The Negro League baseball teams began to recruit Irvin and he played for the Newark Eagles in 1938.
Irvin served in the military during World War II from 1943 to 1945. Larry Doby, the first player to break the color barrier in the American League, was Irvin's double play partner with Newark at one time. After the military, Irvin returned to the Eagles and led his team to a league pennant. He was approached in 1945 by Brooklyn Dodgers executive Branch Rickey about being signed for the major leagues, but Irvin felt he was not ready to play at that level so soon after leaving the service.
In 1948, the Giants paid five thousand dollars for Irvin's contract. He was one of the first black players to be signed. In 1955, Irvin had been sent down to the minor leagues, where he hit 14 home runs in 75 games for the Minneapolis Millers. The Chicago Cubs signed him before the 1956 season.
Due to a back injury, Irvin retired from playing in 1957. After retiring, Irvin worked as a representative for the Rheingold beer company, and later as a scout for the New York Mets from 1967 to 1968. On January 11, 2016, Irvin died of natural causes in Houston at the age of 96. At the time of his death, Irvin was the oldest living African-American to have played in the major leagues.
Source:
http://coe.k-state.edu/annex/nlbemuseum/history/players/irvin.html