The Douglas Hotel is a two-story, square, brick building in the city of San Diego. The front facade is plaster over masonry. Over the double front doors is a neon marquee that still reads "The Douglas."
The Douglas Hotel opened in mid-winter 1924 under ownership of Robert and Mabel Rowe and George Ramsey. Lodging accommodations in San Diego during the early twentieth century were not available to #Black people except in Black establishments. The social consciousness of this period is reflected in the name given the hostelry. The proprietors reached into the annals of history and selected the name Frederick Douglass, an internationally recognized political leader. Douglass, born a bondsman, purchased his own freedom, secured an education, and became a renowned abolitionist writer and orator.
The Rowes for years successfully operated Ideal Rooms, a large Victorian lodging house at the corner of Market and Second. Around 1923, that structure was razed to make room for a two-story brick building. The Douglass Hotel had 45 sleeping rooms, a bar, a restaurant, and a 500-person-capacity ballroom. It was the ballroom, operated as a cabaret, that made this establishment notable.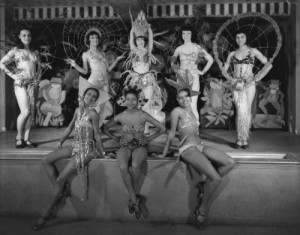 The cabaret, known as the Creole Palace, was quite fashionable during its heyday. By the 1920s, jazz music had permeated the nation's entertainment circles. The Douglass Hotel provided Black San Diegans, in a city otherwise closed to them, an elegant night spot to hear the popular melodies. The Creole Palace had its own band and chorus line, and it regularly booked local entertainers and musicians. Although unable to secure bookings with big-name jazz musicians, the hotel's owners did host after-hour sessions at which these celebrities appeared.
The Douglass operated continuously as a hotel for more than 30 years. In 1956, Mabel Rowe Ramsey, by then the sole proprietor, sold the business. Today, it is a group residence operated by Alcoholics Anonymous.
article found @ http://www.nps.gov/parkhistory/online_books/5views/5views2h37.htm